November 2018
By Kelsey Davenport
The U.S. Energy Department announced new policy guidance regarding China that is designed to prevent Beijing from illegally diverting technologies and materials from civil nuclear activities to military programs.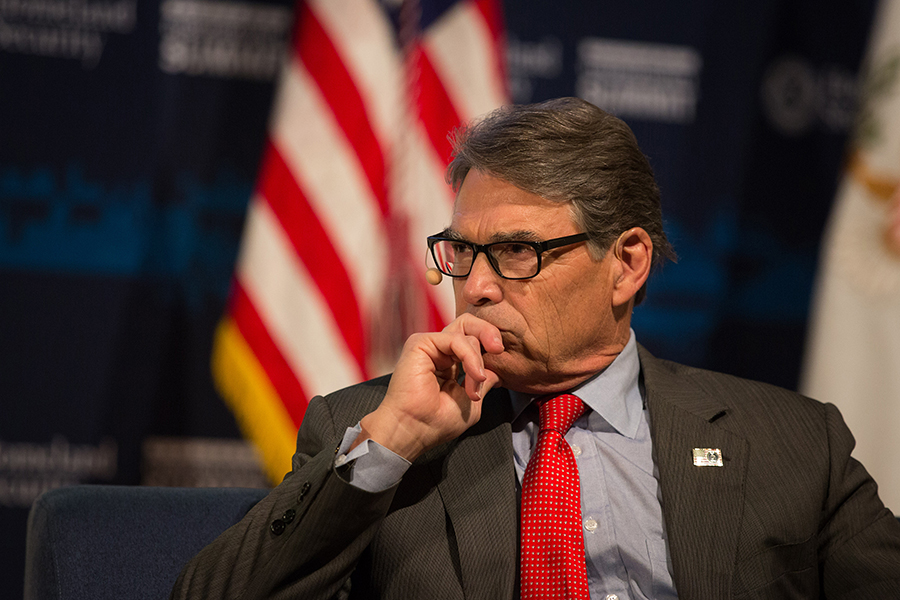 The United States "cannot ignore the national security implications" of Chinese efforts to acquire nuclear technology "outside of established processes," Energy Secretary Rick Perry said in an Oct. 11 press release. The new policy guidance was described as necessary to strike "an appropriate balance between the long-term risk to U.S. national security [interests] and economic interests."
Chris Ford, assistant secretary of state for international security and nonproliferation, outlined U.S. concerns about China's policy of "military-civil fusion" in July, noting that Beijing is working "to eliminate all barriers between its civilian and defense industrial sectors to promote the free flow" of technology and expertise.
China has "announced, in advance" that they will use anything acquired through civil nuclear cooperation for military purposes if it advances Beijing's objectives, he said.
The new U.S. guidelines will provide a framework for assessing licensing requests, according to the press release. A presumption of approval will still apply to certain requests for the sale of commercially available technology or extending existing authorizations, but there will be a presumption of denial for exports to China related to small modular reactors, new technology transfers, and any requests to direct economic competitors of U.S. entities.
Currently, U.S. nuclear trade with China is governed by a 30-year nuclear cooperation agreement negotiated in 2015 under the Atomic Energy Act of 1954. Nuclear cooperation agreements require states to meet certain criteria before licenses are issued for the exportation of U.S.-origin nuclear material, reactors, and related technologies.
There will also be a presumption of denial for licensing exports related to the China General Nuclear Power Company. China General Nuclear Power was indicted in April 2016 for "conspiracy to unlawfully engage and participate in the production and development of special nuclear material outside the United States, without the required authorization," according to a press release from the U.S. Justice Department.
In his July speech, Ford linked the indictment to efforts by China to advance its small modular reactor program. Small modular reactors are less costly and can be incrementally expanded. The small size also means that these systems can be built in less accessible areas and require less land. A number of countries have expressed interest in pursuing small modular reactors for energy generation.
China appears to be ramping up efforts to expand its nuclear exports. In September, Beijing released its draft Atomic Energy Law and invited comments on the provisions. According to an accompanying press release, the draft law is necessary to fill regulatory gaps, clarify policies, and promote the development of China's nuclear industry.
The draft law contains a section detailing nuclear export requirements and, according the release, encourages and supports Chinese entities participating in the global market.