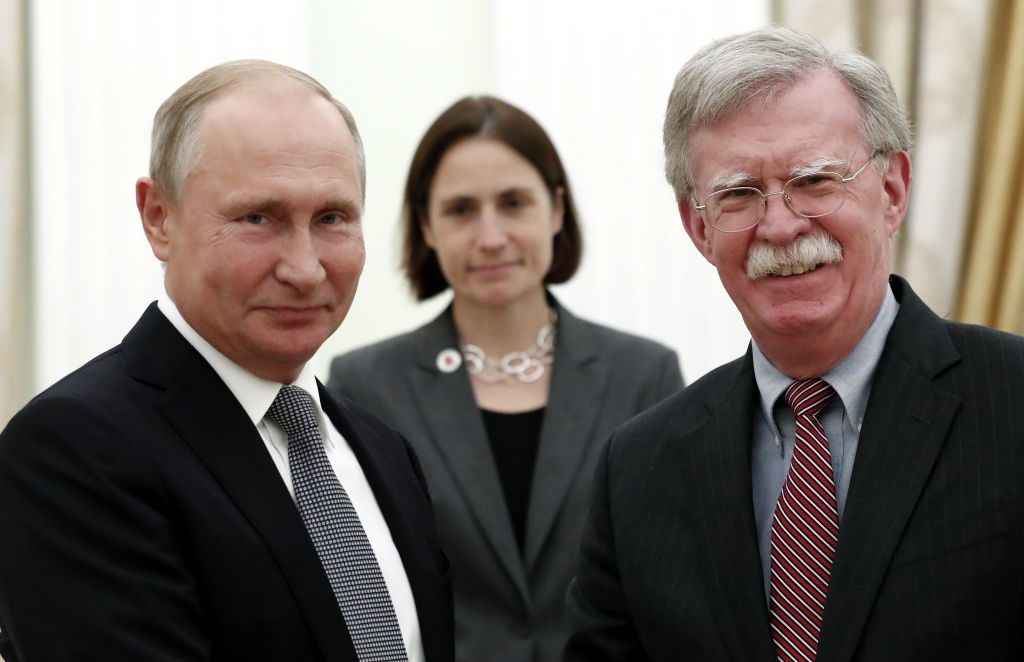 The New Strategic Arms Reduction Treaty (New START)—a critical nuclear disarmament agreement between the United States and Russia—is set to expire in 2021.
Presidents Donald Trump and Vladimir Putin can extend the treaty—and its irreplaceable verification and monitoring system—for a period of up to five years at any time. 
The Russian president has noted his support for doing so. Yet the Trump administration is busy arguing that more of Russia's as well as China's nuclear arsenal be included. Such a negotiation, if Trump is serious, would be complex and time-consuming.  The first step should be a five-year extension of New START which would provide a foundation for a more ambitious successor agreement.
National Security Advisor John Bolton stated this month that he believes it is "unlikely" that Trump will agree to extend the agreement. 
A growing number of Republican and Democratic members of Congress, including the leaders of key congressional national security committees, are worried about the administration's position and are voicing support for the treaty's extension
Now we need your Representative to join them.
The "Richard G. Lugar and Ellen O. Tauscher Act to Maintain Limits on Russian Nuclear Forces" (H.R. 2529) will express the sense of Congress that the United States should seek to extend the New START agreement so long as Russia remains in compliance.

Please use the form below to urge your Representative join their colleagues in cosponsoring H.R. 2529.