Friday, December 3, 2021
12:00 noon - 1:00pm Eastern time
RSVP via Zoom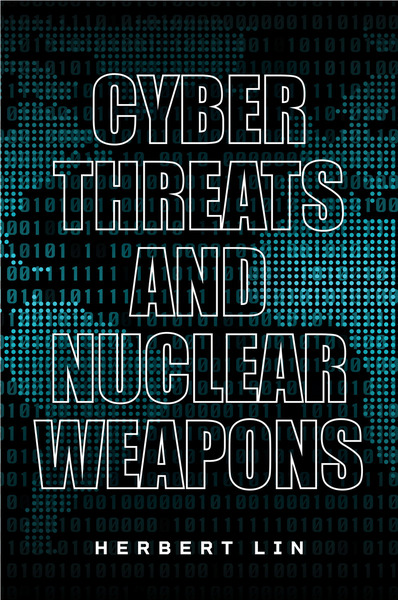 The Arms Control Association will host a discussion with Herb Lin about the major themes and recommendations in his new book Cyber Threats and Nuclear Weapons, published in October 2021.
The technology controlling United States nuclear weapons predates the Internet. Lin writes that updating the technology for the digital era is necessary, but it comes with the risk that anything digital can be hacked or be subjected to offensive cyber attack. He cautions that using new systems for both nuclear and non-nuclear operations will lead to levels of nuclear risk hardly imagined before.
Lin will summarize the scope of cyber risks to U.S. nuclear weapons and outline his recommendations on how government can manage the tensions between new nuclear capabilities and increasing cyber risk.
Professor Lin is a senior research scholar for cyber policy and security at the Center for International Security and Cooperation at Stanford University, and is Chief Scientist, Emeritus for the Computer Science and Telecommunications Board, National Research Council (NRC) of the National Academies of Science. In 2016, he served on President Obama's Commission on Enhancing National Cybersecurity. He was a professional staff member and staff scientist for the House Armed Services Committee (1986-1990), where his portfolio included defense policy and arms control issues. Herb is also a member of the Arms Control Association and advisor for our "Arms Control Tomorrow" project of mitigating the risks of new weapons technologies.
RSVP via Zoom no later than Dec. 1.
Purchase "Cyber Threats and Nuclear Weapons" via our Amazon Associates store.