Body:
Volume 14, Issue 6, August 9, 2022
Even before Russia's unprovoked, full-scale invasion of Ukraine, the United States and some of its allies were providing weapons to Kyiv. In the immediate aftermath of Russia's assault, the United States and its allies rushed additional and more advanced weaponry to Ukraine to help the government fend off the Russian offensive and improve Ukraine's bargaining position in future negotiations on an end to the war.
The United States alone has committed $9.8 billion in security assistance to Ukraine since the beginning of the Biden administration. In July, the first lady of Ukraine, Olena Zelenska, appealed to Congress for more weapons. "I'm asking for something now I would never want to ask. I'm asking for weapons, weapons that would not be used to wage a war on somebody else's land, but to protect one's home in the right to wake up alive in that home, I'm asking for air defense systems in order for rockets not to kill children in their strollers, in order for rockets not to destroy children's rooms and kill entire families," Zelenska said July 20.
Currently, there are no signs that Russia seeks any sort of negotiation nor that it will cease to brutally attack Ukraine. On July 24, Russia's Minister of Foreign Affairs, Sergey Lavrov, blatantly admitted that Russia sought to "help the Ukrainian people to free themselves from their anti-people and anti-historical regime" during his trip to Egypt after denying that Russia sought regime change in Kyiv multiple times in the past.
Russia's brutal full-scale invasion of Ukraine has now entered its sixth month, but arming Ukraine comes with potential security risks and consequences. These risks include equipment being sold for monetary gain within or outside of Ukraine and arms entering the illegal arms market, especially after the end of the conflict as commonly happens in any conflict. At the moment, there is no evidence that weapons sent to Ukraine are getting into the wrong hands. However, Europe, Ukraine, and the United States must work to mitigate these risks. As Ukrainians valiantly fight for their country against unprovoked aggression, the United States and its partners must improve oversight mechanisms to ensure they are used for their intended purpose and prevent arms supplies from falling into the wrong hands, especially after the end of the war.
In partial recognition of these needs, the EU launched a new platform in mid-July with the inclusion of its Ukrainian and Moldovan counterparts to discuss how to prepare to tackle organized crime in connection with the war in Ukraine. EU Home Affairs Commissioner, Ylva Johansson announced that the main subject on the agenda was illegal arms smuggling of weapons originally sent to the Ukrainian armed forces. 
"We have some indications [of this already happening], but we also know by experience that this very often happens, that firearms travel around afterward or during the war," said Johansson despite providing little evidence that this was occurring.
On July 22, Europol stated that it was working with Ukrainian officials to reduce the risk of illegal arms trafficking into the European Union. Europol noted that it had full confidence in its Ukrainian partners as they implement new measures to mitigate these risks.
Concerns about the issue from foreign partners prompted politicians and lawmakers in Ukraine to call for and establish a special monitoring committee of their own. On July 19, the Verkhovna Rada, the parliament of Ukraine, created a temporary oversight committee to particularly track the use and receipt of arms transferred to their country by international partners. More recently, The Centre for Strategic Communications and Information Security under the Ministry of Culture and Information Policy of Ukraine refuted allegations about Western arms disappearing in Ukraine in a CBS News documentary titled "Arming Ukraine" by declaring that a EUCOM Control Center of Ukraine operates in Stuttgart, Germany directly oversees the provision of weapons and their use.
In addition, the Centre for Strategic Communications and Information Security under the Ministry of Culture and Information Policy of Ukraine also announced on August 7 that Brigadier General Gerrick M. Harmon, Senior Defense Official and Defense Attaché of the United States, has been put in charge of overseeing the transfer and use of these weapons by Kyiv. Overall, these and other measures will help Ukraine monitor the use of these weapons and counter Russian allegations and misinformation about lax export controls.
The Call to Arm Ukraine and The Risks
The United States and its allies have committed a wide range of weapons to Ukraine. According to the most recent fact sheet released by the Department of Defense, the U.S. has contributed hundreds of howitzers, 400,000 artillery rounds, 1,400 Stinger anti-aircraft systems, 6,500 javelin anti-armor systems, loitering munitions, MANPADS, and 16 High Mobility Artillery Rocket Systems (HIMARS) and ammunition, among other weaponry.1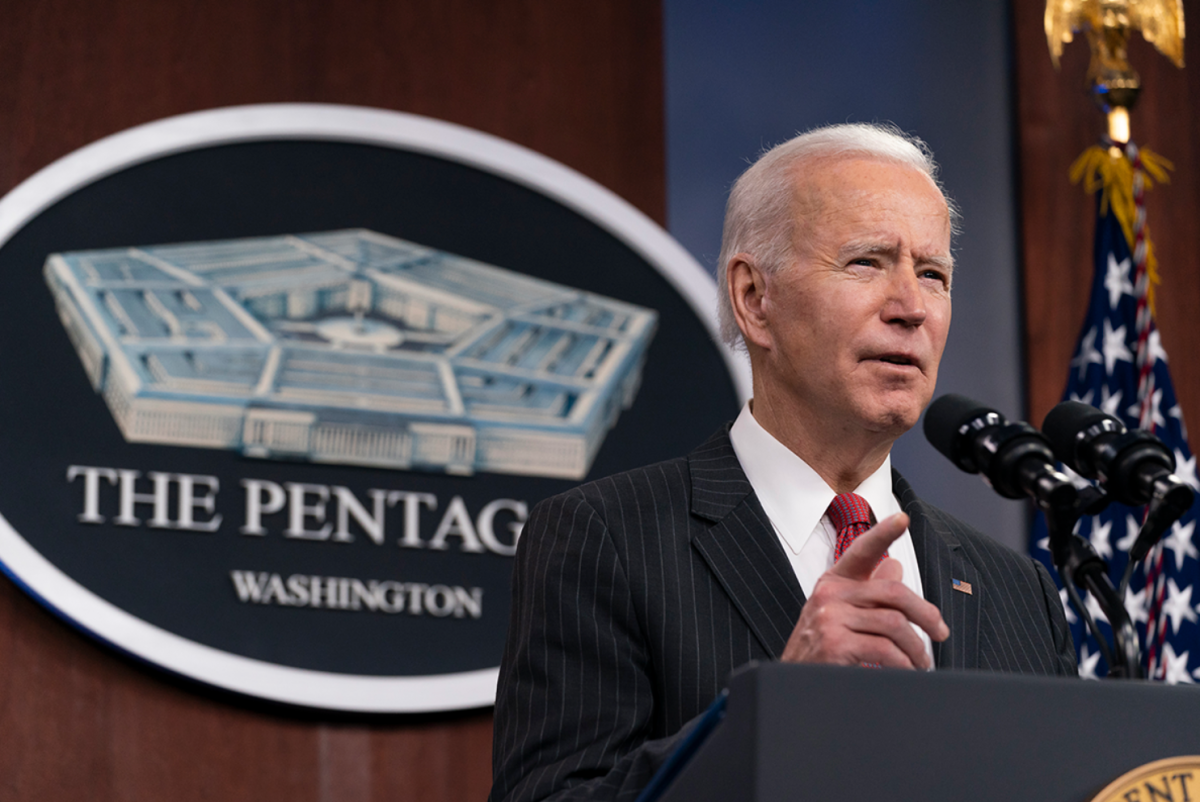 To facilitate these arms transfers, the Biden administration has employed rarely used legal authorities to accelerate weapons transfers to Ukraine (See ACT May 2022). In late April, U.S. officials declared an emergency under the Foreign Military Sale Program to provide Ukraine with over $165 million of ammunition. By invoking this authority, the executive branch is allowed to bypass mandatory congressional review periods before concluding the arms sale. Congress then approved the Ukraine Democracy Defend Lend-Lease Act, which removes some obstructions to providing Ukraine and other Eastern European countries with defense assistance. And, the May approval of a $40 billion emergency allocation for Ukrainian and European security contained little constraints as to how the executive branch can use these funds.
Allies have also promised—and delivered in some instances—a diverse set of sophisticated equipment. For instance, France notably sent Caesar self-propelled Howitzers, Poland signed a contract with Ukraine to deliver Krab self-propelled Howitzers among other equipment, and Canada notably delivered M777s. On top of this, countries such as Australia, the UK, Norway, Italy, and Greece pledged critically needed artillery systems and ammunition, and recently, Germany announced that Ukraine had finally received the heavy weapons that it had pledged to deliver months ago such as the first Gepard anti-aircraft vehicles and ammunitions, plus the Multiple Rocket Launchers Mars II and self-propelled Howitzers. Not to mention the thousands of small arms provided.
Along with committing a diverse set of military weaponry, the West has also been training Ukrainians to use them. This appears to be a long-term commitment and one designed to overhaul Ukraine's weapons inventory as NATO's Secretary-General, Jens Stoltenberg, stated on June 27 that "over the longer term, we will help Ukraine transition from Soviet-era military equipment, to modern NATO equipment. And further, strengthen its defense and security institutions."
Providing such training in the middle of a war and doing so without putting U.S. and allied combat forces on the ground in Ukraine creates training challenges. In April, the Pentagon confirmed that it would resume direct weapons training of the Ukrainian military on the howitzers, counter artillery radar systems, and other equipment as part of the assistance packages, but do so outside of Ukraine. Canada similarly confirmed that it was training Ukrainian soldiers to use M777s elsewhere in Europe. In July, London announced that up to 10,000 recruits from Ukraine would arrive in the UK for specialized military training.
Training also takes time, which must be factored into all decisions. This was notable when the Pentagon announced in June that it would be transferring the HIMARS as Russia made several advances in its attempt to take the Donbas region through its use of heavy artillery. The Pentagon stated that it would take about three weeks to teach Ukrainians how to operate these systems, and another few weeks to teach them how to maintain them. However, those tasked with maintenance would not necessarily operate them.
Throughout the conflict, concerns about escalation and its shifting dynamics have been front and center and are expected to continue. In response, the United States has set limits on certain systems like the HIMARS. On May 31, President Biden declared in an op-ed in The New York Times that the United States would "not encourage or enable Ukraine to strike beyond its borders." The Pentagon announced that it would only provide Ukraine with munitions up to 70 km in approximate range for the HIMARS, a system that the Ukrainians had been requesting for over two months. As pointed out by the Stimson Center, this transfer may have set a significant precedent for U.S. arms transfers, for the United States had earlier only transferred the system to select partners.
Questions about the conditionality established through agreements between the United States and Ukraine regarding the use of these weapons are also likely to return. On June 1, the Pentagon declared that Ukraine had given assurances that it would not use the HIMARS to strike targets beyond its borders.
Nonetheless, when asked about the repercussions if Ukraine violates these assurances during a news conference, DoD Undersecretary for Policy, Dr. Colin Kahl replied that "they've given us their assurances that they're not going to use these systems for striking Russian territory. And we trust the Ukrainians will live up to those assurances." On July 20, the DoD assured that the Ukrainians are effectively using the HIMARS by targeting Russian ammunition depots and have made due on their assurances.
In recent weeks, Ukraine has requested even longer-range ammunition such as the Army Tactical Missile System (ATACMS). At a recent DoD news conference, Secretary of Defense Lloyd Austin III replied that the weaponry that Ukraine received "has really given them a lot of capability" and the decision on longer-range weapons will "be based upon how they're prosecuting this fight and what their needs are.
However, at the Aspen Security Forum in late July, National Security Advisor Jake Sullivan reiterated that President Biden had said that there were certain capabilities that the Biden administration was not prepared to provide. "One of them is long-range missiles, ATACMS that have a range of 300 kilometers (max range)" because of escalation concerns.Just a week later, CNN reported that House Representative Elissa Slotkin said that there was bipartisan support to provide Ukraine with ATACMS, which can strike as far as 180 miles.
Oversight Initiatives
Ukraine's Minister of Defense, Oleksii Reznikov, told the BBC on July 15 that the weapon smuggling narrative is part of a Russian disinformation campaign, but he also confirmed what analysts following the conflict have known and predicted for months: that a limited number of Western weapons (some next generation Light Anti-tank Weapons) have fallen into Russian hands when Ukrainian troops retreated from certain cities in the Donbas as it happens in every war. As the media has extensively noted, Ukrainian forces have also acquired Russian equipment, especially following the retreat of Russian forces from the Kyiv axis earlier in the war.
As for monitoring, Reznikov affirmed that Ukraine uses a NATO logistics and account control system in a limited but functional way and that he has invited foreign emissaries to observe. Reznikov also stated that representatives of some of Ukraine's partners had already done this and had no questions. Additionally, Reznikov clarified that some of the weapons sent to Ukraine possess GPS trackers. This move and the creation of the temporary special commission entrusted to the Verkhovna Rada to oversee weapons transfers during martial law are good first steps toward addressing the risks of weapons transfers.
The development of arms transfer monitoring mechanisms shows that Ukraine is willing to be transparent with its Western partners and work toward the standardization of an oversight initiative.2 During the first few months of the war, such initiatives were understandably difficult to execute because of active combat and the security concerns around the transfer of these weapons.
Nonetheless, Ukraine needs not only needs to continue to be transparent with its Western partners about its use of foreign-supplied weaponry, but also with its own people. To do this, they need to continue to develop their own capacity for accountability. As we are now entering the sixth month of this brutal war and Ukrainian civil society experts have a key role to play in ensuring oversight and advising the Ukrainian government via workshops, roundtables, and/or working groups while taking into account the security concerns regarding the weapons deliveries.3
In the United States, members of Congress and many others have voiced their concerns regarding the subject and continue to do so. While Senator Rand Paul's (R-Ky.) efforts to condition the $40 billion package in May upon establishing an inspector general for its spending, the law does include requirements for the Defense Department's inspector general to provide a report on the funds within 120 days, a report on end-use monitoring efforts within 45 days, and an unclassified report every 30 days detailing defense articles and services provided to Ukraine. Congress should pay special attention to such reports and work with Ukrainian officials as they further implement new measures to improve their capacity to absorb these weapons deliveries.
In late June, the Pentagon announced that it was considering sending weapons inspectors to Ukraine. Lawmakers have also pushed for further oversight. A June letter from the DoD Acting Inspector General to Senator Charles E Grassley (R-Iowa) reveals that the Inspector General office had partnered with Inspector General offices at the Department of State and U.S. Agency for International Development to form a joint working group.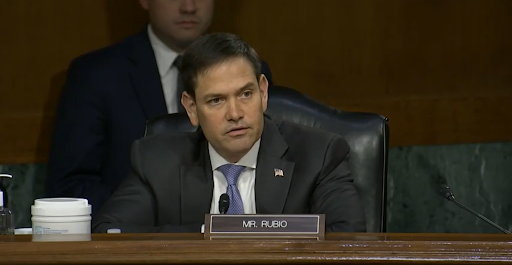 In May, Senator John Kennedy (R-La.) and Senator Marco Rubio (R-Fla.) introduced a bill to establish a Special Inspector General for Ukraine to oversee the use of these funds to assist Ukraine. Just a month later, Rep. Bob Wittman (R-Va.) introduced companion legislation to Senator Kennedy's bill in the House to introduce a special inspector to oversee how aid packages are appropriately spent. Earlier this month, Rep. Victoria Spartz (R-Ind.) wrote a letter to President Joe Biden requesting rigor and accountability when it came to the assistance provided to Ukraine among other allegations.
As colleagues from the Stimson center point out in Defense One, the United States should develop a plan and mechanisms to account for the weapons provided. The United States should also engage with external experts from civil society and provide detailed information about the procedures undertaken to track these weapons and ammunition stockpiles.
The possibility of arms supplies getting into the wrong hands is not unique to the military assistance that the United States is providing to Ukraine although it would not be fair to state that the case of weapons assistance to Ukraine is a replica or even compares to the case of Iraq or Afghanistan. Yet poor military equipment accountability practices are common in active combat zones. For instance, SIGAR (Special Inspector General for Afghanistan Reconstruction) reports and congressional hearings in the last decade noted poor accountability when it came to small arms deliveries in Afghanistan due to poor record keeping when they were received in Afghanistan along with other funds. Proper accountability was also an issue in Iraq. The Center for Civilians In Conflict and other organizations have also pointed out the shortcomings of U.S. monitoring practices.
It is very likely that for the foreseeable future the United States will continue to provide Ukraine with very substantial military assistance in accordance with the needs of the Ukrainian armed forces. Further oversight of the assistance provided to Ukraine can ensure the weapons are used for the intended purposes (to assist Ukrainians in the defense of their country) and are not diverted elsewhere. Transparency is the best antidote when it comes to countering attempts to ruin Ukraine's credibility in the face of aggression, especially, when military aid from Ukraine's partners is so crucial for Ukraine to defend its sovereign territory. Thus, every party has something to gain through enhancing transparency.—GABRIELA ROSA, research associate
ENDNOTES
1. For more details and a timeline of arms transfers to Ukraine, see the Forum on the Arms Trade's resource "Arms Transfers to Ukraine," https://www.forumarmstrade.org/ukrainearms.html, Accessed Aug. 9, 2022.
2. ACA Interview with anonymous Ukrainian civilian.
3. ACA Interviews with Dr. Olya Oliker (Director of Europe and Central Asia Department at the International Crisis Group) and anonymous Ukrainian civilian experts.