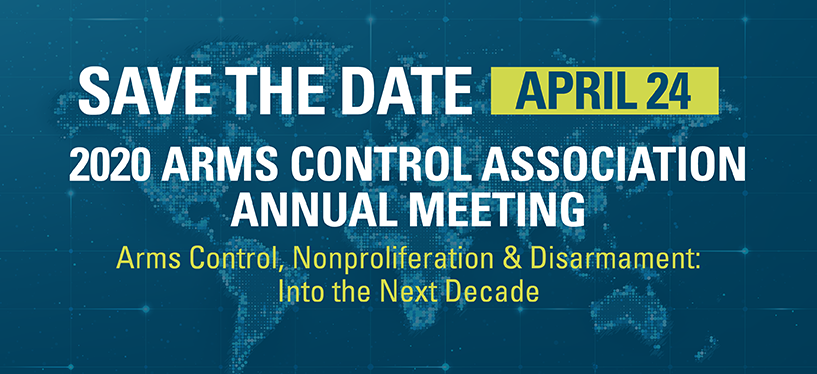 REGISTER HERE (Early Bird Discount Active through March 27)
Washington Court Hotel (525 New Jersey Ave NW, Washington, DC 20001)
Conference from 9:00 am - 3:30 pm followed by a post-meeting reception at 4:00 pm for all attendees.
This year as we mark the 75th anniversary of the dawn of the nuclear age and the 50th anniversary of the Non-proliferation Treaty (NPT), we face an ever more serious array of challenges. Foundational arms control treaties are in jeopardy; new weapons capabilities are being pursued; tensions between major powers are increasing; and new weapons technologies threaten to further complicate the quest for peace and global security. Register to learn more about new developments, looming challenges, and how we can get back on the path to a safer future as we enter the 2020's.
Speakers include: 
U.S. Assistant Secretary of State Christopher Ford
Further details regarding the program will be posted here as they become available.
This event is made possible by our generous individual and organizational sponsors. Learn more about sponsorship opportunities or contact us with any questions at [email protected] or 202-463-8270 ext. 105.