July/August 2023
By Shannon Bugos
Russia has suggested it will consider a U.S. proposal for Moscow and Washington to engage without preconditions in bilateral talks on nuclear risk reduction and a potential new arms control framework.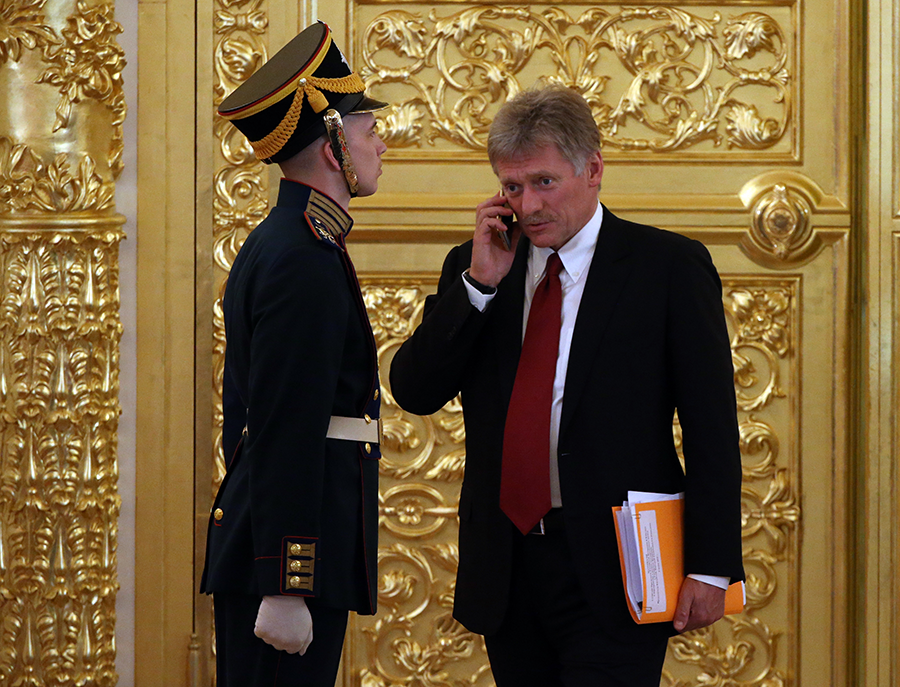 U.S. National Security Advisor Jake Sullivan outlined the proposal in a speech to the Arms Control Association's annual meeting in Washington on June 2. "Rather than waiting to resolve all of our bilateral differences, the United States is ready to engage Russia now to manage nuclear risks and develop a post-2026 arms control framework" to follow the 2010 New Strategic Arms Reduction Treaty (New START) after its expiration in 2026, he said.
"It is in neither of our countries' interests to embark on an open-ended competition in strategic nuclear forces," Sullivan acknowledged.
Russian President Vladimir Putin has continued to dismiss the prospect of arms control talks, specifically on tactical nuclear weapons, most recently in a June 16 address to an international economic forum in St. Petersburg.
Russian Deputy Foreign Minister Sergei Ryabkov has emphasized that Moscow's position against participating in such talks until the United States withdraws from Ukraine remains the same.
But other comments from Russian officials suggest that Moscow may not have shut down all potential dialogue on arms control.
On June 5, Dmitry Peskov, the Kremlin's spokesperson, described Sullivan's remarks as "important and positive," noting that "we are expecting it to be supported with steps that will be made de facto through diplomatic channels."
Meanwhile, Ryabkov said on June 8 that when the Biden administration sends an official diplomatic proposal based on Sullivan's remarks to Moscow, "we will consider it."
U.S. President Joe Biden commented on June 17 that he continues to worry about the possibility of Putin employing tactical nuclear weapons. "It's real," he told reporters.
In his June 2 remarks, Sullivan outlined the three components making up the Biden administration's nuclear arms control and risk reduction strategy. The first piece includes engaging in bilateral arms control discussions with Russia and with China without preconditions.
Sullivan reiterated that the United States continues to observe the central limits on its strategic nuclear arsenal under New START, as well as to notify Russia ahead of ballistic missile launches and major nuclear exercises under ongoing separate agreements. (See ACT, June 2023.)
But as of June 1, the United States adopted reversible countermeasures to Russia's violations of New START,
including withholding day-to-day treaty notifications on the
status and the location of treaty-accountable items, refraining from on-site inspections on U.S. territory, and withholding telemetric information on ballistic missile launches. In March, Washington had suspended participation in the treaty's biannual data exchanges.
A State Department official told reporters on June 2 that the United States and Russia engaged bilaterally the week prior, at which time Moscow "refused to change their current course on New START."
Sullivan said that the countermeasures "will help guarantee that Russia does not receive benefits from a treaty they refuse to abide by and that the principle of reciprocity—a key tenet of strategic arms control—is upheld." This will "demonstrate to Russia the benefits of returning to full compliance," he said.
Furthermore, Sullivan noted that the limits on the U.S. nuclear arsenal in any new arms control arrangement with Russia after 2026 will be affected by the size of and the capabilities in China's nuclear arsenal. At the same time, he emphasized that "the United States does not need to increase our nuclear forces to outnumber the combined total of our competitors in order to successfully deter them."
On a bilateral basis with China, the Biden administration still has not seen Beijing express a willingness to come to the table for an arms control dialogue or demonstrate an effort to compartmentalize strategic stability from broader issues between the two countries, Sullivan said.
China also has rebuffed military-to-military communications, rejecting a proposed meeting with U.S. Defense Secretary Lloyd Austin at an annual security forum in Singapore in early June and, two weeks later, an effort by Secretary of State Antony Blinken to resume military-to-military communications during a visit to Beijing.
A senior U.S. defense official told reporters in late May that, since 2021, China "has declined or failed to respond to over a dozen requests from the Department of Defense for key leader engagements, multiple requests for standing dialogues, and nearly 10 working-level engagements."
Blinken met Chinese President Xi Jinping, top diplomat Wang Yi, and Foreign Minister Qin Gang in Beijing on June 18-19. The visit was rescheduled from February, when the Biden administration canceled Blinken's trip due to a suspected Chinese spy balloon flying over the United States.
"The two sides had candid, substantive, and constructive discussions on key priorities in the bilateral relationship and on a range of global and regional issues," according to a statement from the U.S. Department of State. Blinken further noted in a June 20 interview that, "in the months to come," Biden and Xi may meet in person.
The two other components of the U.S. arms control strategy include engaging in new multilateral arms control efforts, such as within the P5 process, involving the five permanent members of the UN Security Council, and helping to establish and support the norms and values of "the new nuclear era," according to Sullivan. P5 members last met on June 13-14 in Cairo.
Meanwhile, Russia and Belarus continued with plans to transfer Russian tactical nuclear weapons to Belarus, formalizing the arrangement on May 25. (See ACT, May 2023.) "The first nuclear warheads have been delivered to Belarus but only the first batch," Putin said June 16. "There will be more." He said on June 9 that the new nuclear weapons storage facilities in Belarus will be completed by July 8, a week later than the original schedule, after which the process to deploy the weapons would begin.
Pavel Podvig, a senior researcher at the UN Institute for Disarmament Research, tweeted on June 10 that he remains "skeptical about the prospects of nuclear weapons being physically transferred to Belarus (though cannot rule it out)."
Belarus is expected to host the weapons, but Russia has said that Putin will retain control over their use. Lukashenko warned on June 13 that "there will be no hesitation [to use these weapons] in the event of an aggression against us," but added that he would "coordinate launching a strike" with Putin beforehand.
The United States and NATO continue to monitor Russia's actions, but have yet to see any reason to change their respective nuclear postures, according to statements from Blinken and the alliance on June 16.