April 2023
By Shannon Bugos
Although not unexpected, Russian President Vladimir Putin's decision to unilaterally suspend the 2010 New Strategic Arms Reduction Treaty (New START) in February has dealt another serious blow to the only treaty still restricting the size of the U.S.-Russian strategic nuclear arsenals and to hopes for future nuclear arms control.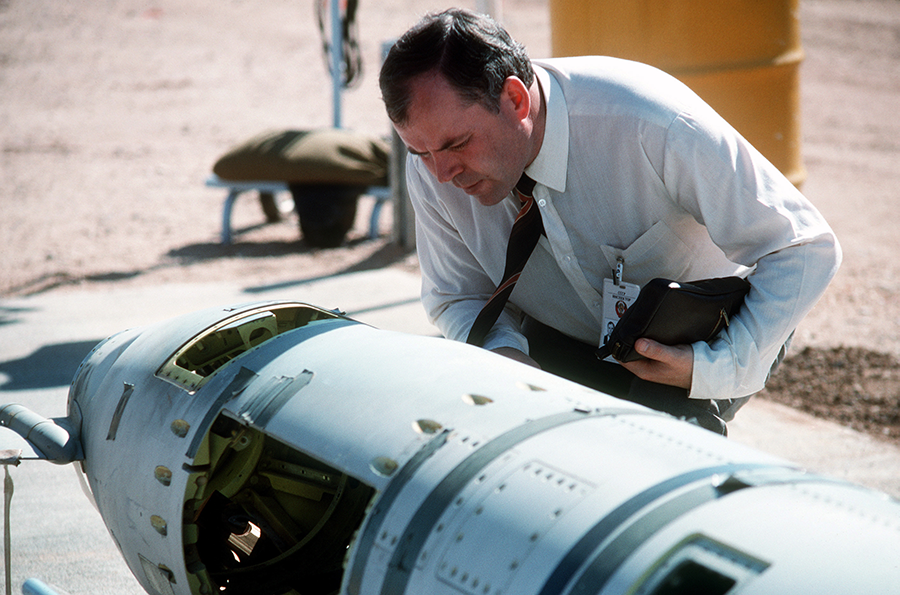 "It is no longer possible to maintain business as usual with the United States and the West in general—both as a matter of principle and regarding arms control, which is inseparable from the geopolitical, military, and strategic reality," stated the Russian Foreign Ministry on Feb. 21.
The successful negotiation of a new U.S.-Russian nuclear arms control arrangement to succeed New START has faced tough odds for years, even before Russia's invasion of Ukraine in February 2022. Since the war began, the potential for future arms control has further dimmed, and the threat to existing arms control has markedly increased.
Putin's announcement, in a speech on Feb. 21, was the latest in a series of worrisome developments, particularly in the last year.
After Russia's invasion of Ukraine, the Biden administration paused the bilateral strategic stability dialogue, a long-established official venue in which the two sides have discussed various topics, including arms control. (See ACT, March 2022.)
Moscow and Washington continued to communicate about resuming New START on-site inspections, which were paused in March 2020 due to the COVID-19 pandemic. But on Aug. 8, Russia cut off that discussion, informing the United States that it would prohibit inspections of its nuclear weapons-related facilities after the United States sent notification of plans to conduct an inspection. (See ACT, September 2022.)
The Bilateral Consultative Commission (BCC), the treaty's implementing body, scheduled a session for the first time in a year, for November 2022 in Egypt, during which the two states would discuss the inspections issue, among other concerns. At the last minute, Russian officials called off the meeting under orders from the highest "political level," according to Russian officials.
Then came February: The United States announced its assessment that Russia has failed to comply with New START on Feb. 8, and less than two weeks later, Putin declared Russia's suspension of the treaty, a move for which the treaty contains no provision. (See ACT, March 2023.) Before Putin delivered his Feb. 21 speech, the Biden administration had anticipated that he might announce Russia's complete withdrawal from New START, according to The Guardian.
With New START, Russia's stated concerns include its years-long charge that the United States did not modify or convert 56 Trident submarine-launched ballistic missile launchers and 41 B-52H Stratofortress bombers from nuclear to conventional roles, in order to fall within the treaty's limits, in a treaty-approved way that Russia could confirm.
"The United States is in material breach" of New START, asserted the Russian Foreign Ministry in February.
Moscow also argued that the "anti-Russian" sanctions and restrictions imposed by Washington and its allies and partners over the war in Ukraine obstructed Russian inspectors from securing the necessary visas and travel arrangements to visit U.S. nuclear weapons facilities subject to the treaty, thus giving Washington "obvious unilateral advantages."
In addition, Russia has taken issue with U.S. requests to conduct inspections of Russian facilities subject to New START. Such requests sound "insane" and "openly cynical," given that Ukraine has attempted to strike those same facilities "with the United States' obvious military-technical, information, and intelligence assistance," the Kremlin alleged.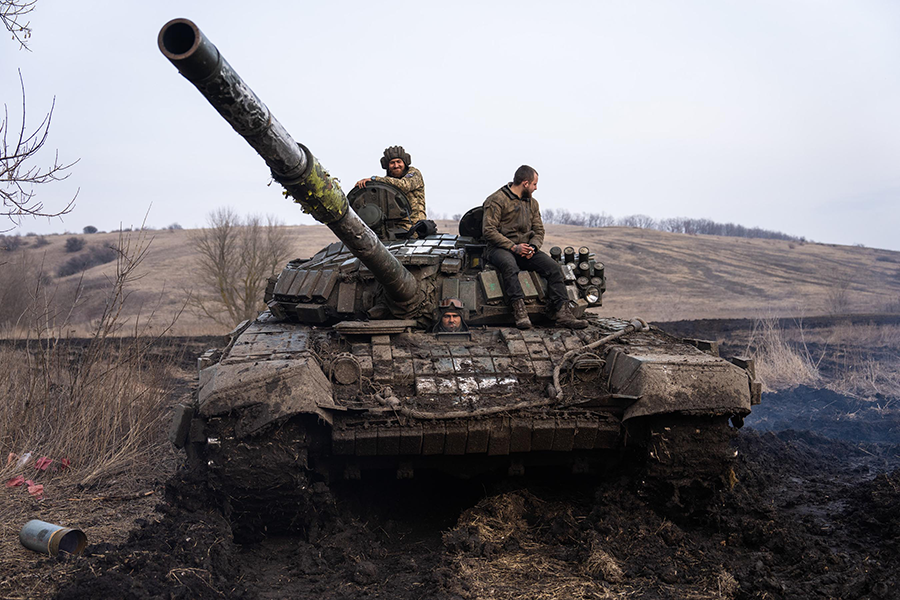 Putin also demanded in February that there must be "a clear idea" for taking the French and UK nuclear arsenals into account before arms control talks could resume. Russia has long argued for France and the United Kingdom to participate in post-New START arms control endeavors.
Putin's paramount grievance is that "the United States and NATO are openly saying that their goal is to inflict a strategic defeat on Russia" within the context of the war in Ukraine. In the Kremlin's view, arms control cannot be separated from such "geopolitical and military-strategic realities."
Heather Williams of the Center for International and Strategic Studies summed up the situation in a Feb. 21 tweet: "The fate of New START is really about Ukraine. Russia likely (unsuccessfully) attempted to use New START as leverage against the [United States] to cease its support for Ukraine."
The United States has disputed each Russian claim and expressed its own concerns with Russia's behavior toward arms control matters.
The U.S. State Department has asserted repeatedly over the years that the United States has held exhibitions for the converted Trident launchers and B-52s and that Russia can examine those converted items as the treaty allows. As for inspections, the Biden administration has emphasized that "Russian inspectors have the necessary visas, Russian treaty-designated airplanes have viable air routes to transport inspectors to the United States, [and] inspectors can also use commercial air travel."
In its February report on the treaty, the State Department outlined two main issues with Russian New START noncompliance. Washington argued that Moscow misused a treaty provision for its exemption of facilities from on-site inspections and violated another provision by failing to reschedule the cancelled BCC meeting within the required 45 days after the original requested date.
The lack of inspections "poses a threat to the U.S. ability to adequately verify Russian compliance with the treaty limit on deployed warheads," the department concluded.
The Biden administration has also stated that the war in Ukraine does not excuse Russia from adhering to New START and that Russia's suspension of New START will not deter U.S., allied, or partner support for Ukraine. "In fact, Moscow's decision and its continuing nuclear threats only reinforce how important standing behind Ukraine remains," stressed Mallory Stewart, assistant secretary of state for arms control, verification, and compliance, on Feb. 27.
Despite the suspension, Russia says that it will continue to comply with the treaty's central limits and to send notifications of launches of intercontinental ballistic missiles and sea-launched ballistic missiles under an ongoing 1988 U.S.-Soviet agreement.
"Whatever insulation there was between arms control and U.S.-Russian relations is gone," tweeted Andrey Baklitskiy in February. New START "is suspended because relations are bad, it's a political decision."
Russia's attempts to knock New START off-kilter have ramifications not only for the last treaty still standing that caps U.S. and Russian nuclear arsenals but also for future potential arms control arrangements after the treaty's expiration in 2026.
"Russia has…[made] it more difficult to negotiate the next arms control treaty," wrote Sarah Bidgood of the James Martin Center for Nonproliferation Studies on Feb. 21. "It's easier to build upon the foundation of a functional treaty than it is to try to construct something on a structure that is crumbling."
Without any type of arms control arrangement in place, "[a] new nuclear arms race may well ensue, consuming resources Washington would be better off investing in new technological frontiers, further undermining America's ability to engage China on arms control, and making future military crises with Russia more dangerous," warned Hanna Notte of the Vienna Center for Disarmament and Non-Proliferation in a Feb. 22 article for War on the Rocks.