April 2023
By Jeff Abramson
The Biden administration announced a long-anticipated policy that more fully emphasizes human rights concerns among a list of priorities for U.S. engagement in the international arms trade.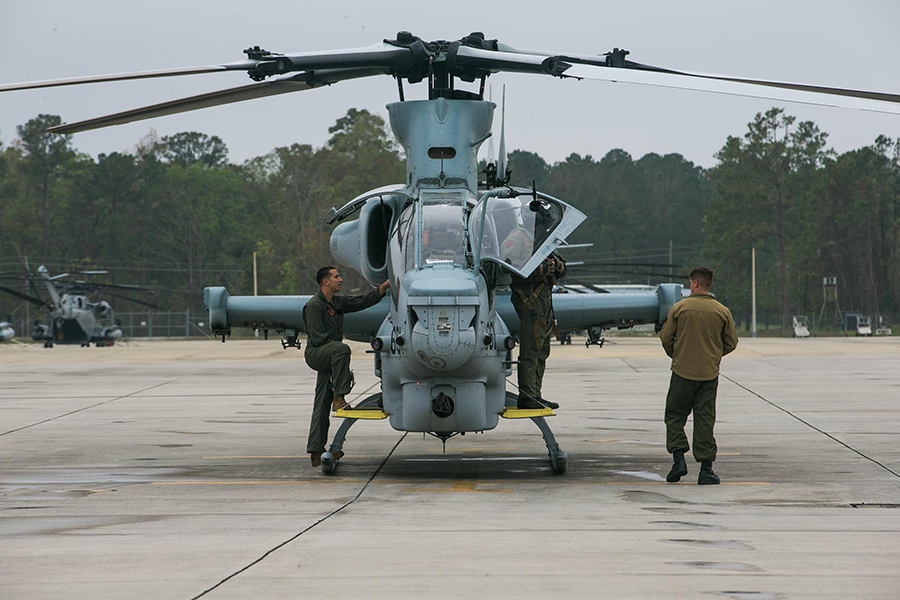 Administration officials did not explicitly identify how the new policy would impact controversial arms sales to specific countries, such as Israel or Nigeria, but it pointed to Ukraine as a model for the types of partners it seeks.
Known as the conventional arms transfer policy, this presidential directive is not binding in itself, but instead "establishes the executive branch's priorities and rationale for adjudicating the export of conventional arms," according to National Security Memorandum-18 released Feb. 23.
In a section dedicated to human rights, the policy states that the United States will not transfer arms when it assesses that it is "more likely than not" that they will be used to commit an array of human rights abuses. It also indicates that a recipient's previous actions will be considered in making that judgment and that future developments can lead to reassessment and possible cessation of weapons transfers.
The new policy replaces the 2018 Trump administration policy and earlier versions that applied a more difficult standard to meet for denying an arms transfer request, requiring government officials to prove they had "actual knowledge" that weapons would be misused. Some critics also had faulted the Trump policy for not explicitly acknowledging past or future behavior in arms transfer decisions. (See ACT, January/February 2021; May 2018.)
Rep. Gregory Meeks (D-N.Y.), ranking member of the House Foreign Affairs Committee, welcomed the new policy. In a statement on Feb. 27, he said that it "represents a meaningful step forward in ensuring the United States does not contribute to human rights abuses through its arms exports."
During a March 9 event hosted by the Stimson Center, administration officials did not specify which countries might no longer receive arms under the new policy. But Mira Resnick, U.S. deputy assistant secretary of state for regional security, pointed to a decision by the Biden administration in 2021 to suspend specific deliveries to Saudi Arabia because it was "more likely than not that those precision-guided munitions would contribute to unacceptable civilian harm." (See ACT, March 2021.)
The policy also places a new emphasis on security sector governance. Resnick pointed to Ukraine's improvements in anti-diversion and anti-corruption policies since Russia's 2014 invasion of Crimea and the eastern region of Ukraine as critical in enabling Washington now to transfer billions of dollars in weapons systems and other support so Ukraine can defend itself against renewed Russian aggression.
House Foreign Affairs Committee Chairman Michael McCaul (R-Texas) and Sen. Jim Risch (R-Idaho), ranking member of the Senate Foreign Relations Committee, expressed concern about the new approach politicizing what had been "an effective policy" under the Trump administration. In a statement Feb. 24, they also said that the U.S. defense industry "is struggling to meet the demand for weapons our country and allies need."
Like the conventional arms transfer policies of most previous administrations, the Biden policy does not explicitly rank priorities. It does include among its objectives to strengthen the "manufacturing and defense industrial base and ensure resiliency in global supply chains." Resnick cited exploring new ways to provide "competitive financing" as an example of this. She indicated that one way to support U.S. industry could be to allow countries to pay over time, as some other countries do, rather than in advance as is current U.S. practice.
In 2021, an administration official indicated that the new policy would be used to review "the proper relationship of the United States" to the Arms Trade Treaty (ATT), which had been signed during the Obama administration but rejected during the Trump administration. (See ACT, October 2021.) Resnick said the administration was still determining its "proper position" on the ATT. She added that the United States was the world's largest arms exporter and would "continue its global leadership" on "opposing the irresponsible and illicit transfer of conventional arms."