March 2023
By Jeff Abramson
The Ukrainian Foreign Affairs Ministry acknowledged a report by Human Rights Watch alleging that Kyiv used banned anti-personnel landmines and said the report would be "duly studied." But the ministry did not specifically deny or admit any violations of the Mine Ban Treaty.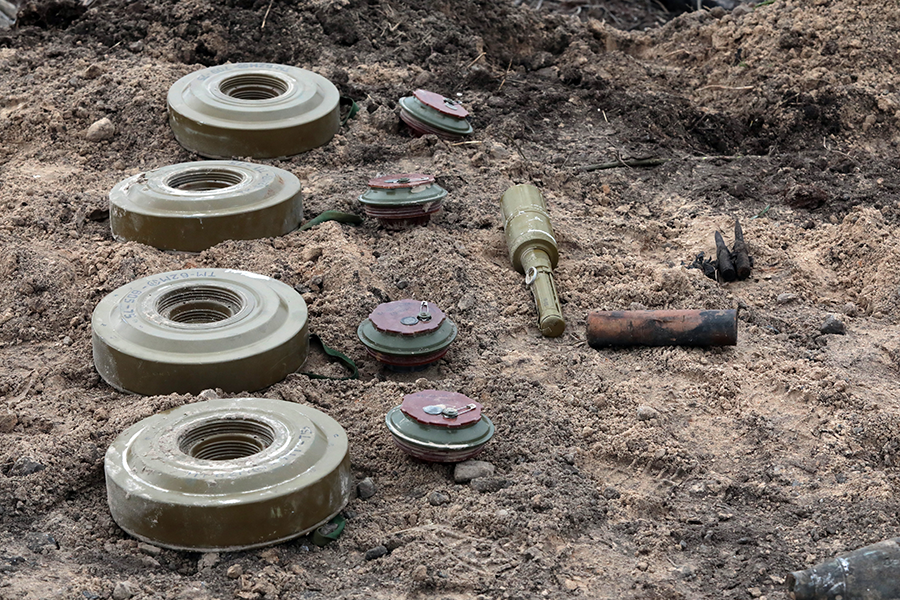 Ukraine "took note" of the report, "which will be duly studied by the competent authorities of Ukraine," the ministry said in a Jan. 31 statement. It insisted that Ukraine "fully implements its international obligations while Russian occupants commit the war crimes, crimes against humanity and genocide of the Ukrainian people."
Ukraine is one of 164 states-parties to the Mine Ban Treaty, which bars the use of "victim-activated" anti-personnel landmines that detonate due to the presence, proximity, or contact of a person, and mandates their destruction from national stockpiles.
The report documented multiple instances of the use of banned rocket-fired anti-personnel PFM mines, also called "butterfly" or "petal" mines, around the city of Izium in 2022. The use occurred while the area was under Russian control and was in delivery range of Ukrainian forces who were seeking to regain the territory.
Human Rights Watch called on Ukraine to investigate the landmine use and noted that, in 2021, Ukraine had reported a stockpile of more than 3 million mines that had yet to be destroyed under its treaty obligations.
The report also flagged earlier findings that Russia used landmines in many locations in Ukraine, but noted that its researchers have not verified any claims of Russia using PFM mines.
Ukraine, in its most recent response and in statements at the treaty's annual conference last year, reiterated support for the treaty and criticized Russian use of landmines. Russia is not party to the treaty, and its use of landmines in Ukraine has resulted in a spike in annual casualties caused by the weapons. (See ACT, January/February 2023.)
On Feb. 3, the president of the Mine Ban Treaty, Thomas Göbel of Germany, issued a statement that he is engaging with Kyiv and is "confident that we can continue to fully rely on Ukraine's cooperation in this respect, as announced by Ukraine in its reaction to the report."
The United States said it welcomed "Ukraine's announcement it will investigate these allegations, and we appreciate Ukraine reaffirming its commitment to respect its obligations and commitments under international law," the Voice of America reported on Jan. 31.
The United States, which is not a party to the treaty but has a policy of not exporting banned landmines anywhere other than to the Korean peninsula, has been providing Ukraine with Claymore anti-personnel mines that require an operator to detonate them. Such "command-detonated" mines are not prohibited by the treaty.