March 2023
By Luke Caggiano
Saudi Arabia plans to enrich its domestic uranium stocks to ensure its ability to complete "the entire nuclear fuel cycle," the kingdom's energy minister, Prince Abdulaziz bin Salman, told a mining and industry conference in Riyadh on Jan. 11.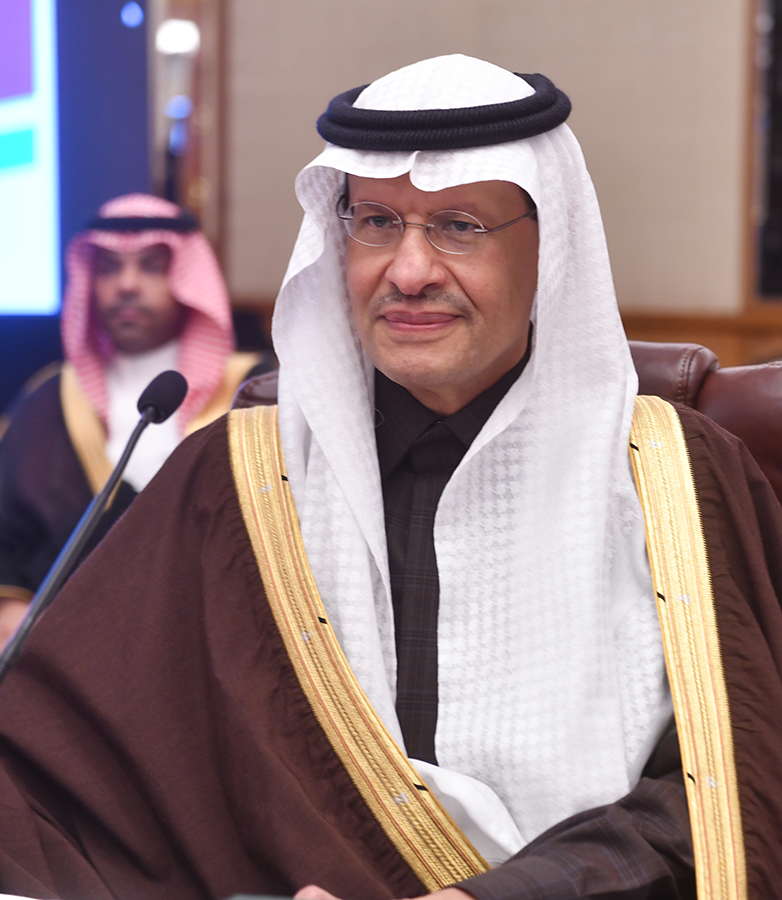 He said the process would include "the production of yellowcake, low enriched uranium and the manufacturing of nuclear fuel both for our national use and of course, for export," Reuters reported.
The minister's comments expanded on his 2019 commitment to enrich domestic uranium to fuel the country's planned nuclear power program, which is expected to include building 16 nuclear reactors over the next 20 to 25 years at a cost of more than $80 billion. (See ACT, October 2019.)
Companies from China, France, Russia, South Korea, and the United States are competing for a contract to construct the first two reactors. But Saudi plans to complete the entire nuclear fuel process conflict with U.S. conditions for major cooperation on the kingdom's nuclear program.
Before Saudi Arabia can receive nuclear assistance from the United States, both countries must sign a 123 agreement, as called for by section 123 of the U.S. Atomic Energy Act of 1954. The act establishes the terms and outlines the process for sharing U.S. nuclear technology, equipment, and material with another country.
The 123 agreement would include an additional protocol to Saudi Arabia's limited safeguards agreement with the International Atomic Energy Agency (IAEA) and restrictions on enrichment and reprocessing. An additional protocol would mandate stricter IAEA inspections and guarantee a more complete picture of Saudi Arabia's nuclear activities. Enrichment and reprocessing restrictions would likely prohibit or strictly limit Saudi Arabia's ability to enrich uranium and reprocess spent nuclear fuel, which are two methods of creating fissile material for nuclear weapons.
But negotiations between Saudi Arabia and the United States on a 123 agreement have stalled. In a 2020 report, the U.S. Government Accountability Office attributed the impasse to "persistent differences between the parties over nonproliferation conditions, including U.S. insistence that Saudi Arabia conclude an additional protocol with [the] IAEA and that Saudi Arabia agree to restrictions on enrichment and reprocessing."
Saudi leaders have made worrisome public statements regarding the country's nuclear aspirations.
As a non-nuclear-weapon state-party to the 1968 nuclear Nonproliferation Treaty, Saudi Arabia is prohibited from acquiring nuclear weapons. But, during an on-stage interview at the World Policy Conference in December in Abu Dhabi, the Saudi foreign minister, Prince Faisal bin Farhan Al Saud, said that "[i]f Iran gets an operational nuclear weapon, all bets are off."
His remarks echo the 2018 pledge of his predecessor, Adel al-Jubeir, that "if Iran acquires a nuclear capability, we will do everything we can to do the same." (See ACT, June 2018.)