March 2023
By Shannon Bugos
Russian President Vladimir Putin announced his decision last month to suspend the 2010 New Strategic Arms Reduction Treaty (New START), further weakening the last remaining treaty limiting U.S. and Russian strategic nuclear arsenals.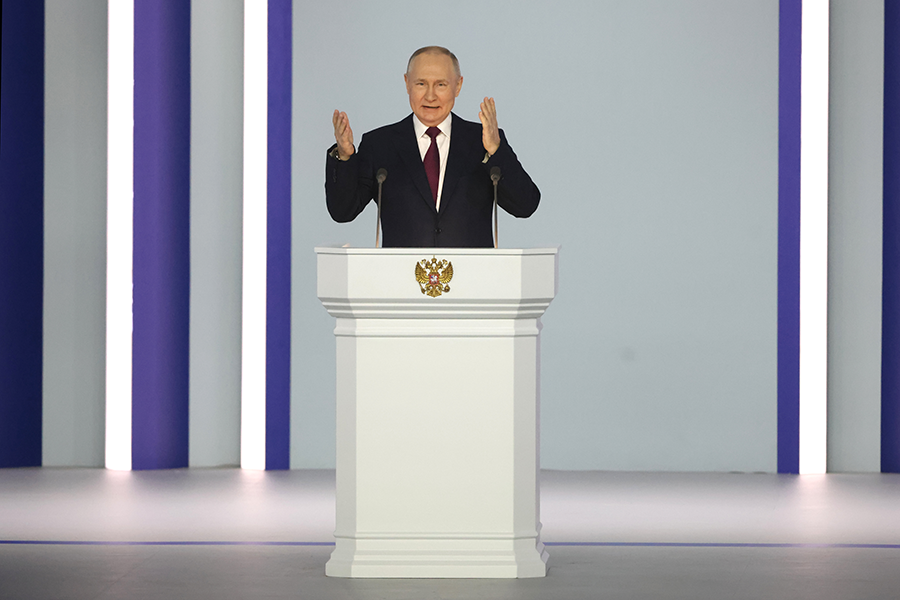 "I am compelled to announce today that Russia is suspending its participation" in New START, Putin said in a state-of-the-nation address to the Federal Assembly on Feb. 21. To resume treaty activities, the United States would need to cut off support for Ukraine and bring France and the United Kingdom into arms control talks, he said.
U.S. Secretary of State Antony Blinken described Putin's decision as "deeply unfortunate and irresponsible," but emphasized that "we remain ready to talk about strategic arms limitations at any time with Russia irrespective of anything else going on in the world or in our relationship."
Less than a month earlier, the U.S. Department of State assessed in an annual report that Russia has failed to comply with New START due to its refusal to permit on-site inspections and to reschedule a required treaty meeting.
The Russian Foreign Ministry rejected the report on Feb. 8, claiming that "any positive signals or concessions on issues raised by the United States in the context of compliance with New START will be unjustified, untimely, and inappropriate until Washington reviews its hostile policy towards Russia and abandons its line of building up threats to our national security."
The U.S. assessment primarily found issue with on-site inspections. "In refusing to permit the United States to conduct inspection activities on Russian territory, based on an invalid invocation of the 'temporary exemption' provision, Russia has failed to comply with its obligation to facilitate U.S. inspection activities, and denied the United States its right to conduct such inspection activities," the report said.
The two countries suspended on-site inspections at the start of the COVID-19 pandemic in March 2020. They had been in communication about a potential resumption of the inspections since mid-2021, but could not come to an agreement.
Moscow further extended the suspension in August 2022 with its decision, based on a provision in the treaty's protocol, to prohibit inspections at Russian facilities subject to New START. (See ACT, September 2022.) Russia cited challenges over reciprocal access to U.S. facilities for inspections.
Moscow and Washington scheduled a meeting of the treaty's implementation body, the Bilateral Consultative Commission, for late November in Cairo, during which the two sides were expected to address and potentially resolve the inspection issue. But a day before the meeting, Russia unilaterally postponed the session as a result of a decision made "at the political level." (See ACT, December 2022.)
New START's protocol requires that a commission meeting occur no later than 45 days after the requested date, but Russia continues to refuse to reschedule the meeting due to U.S. rhetoric and actions related to the war in Ukraine. As a result, the U.S. State Department found Russia to be noncompliant with the treaty on a second count.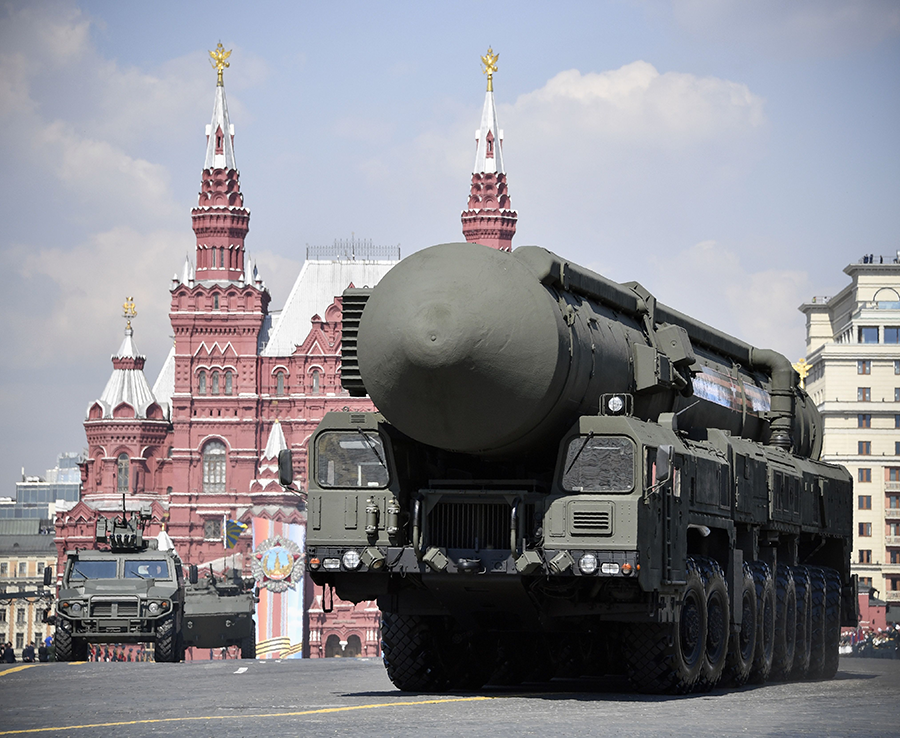 Cara Abercrombie, coordinator for defense policy and arms control at the U.S. National Security Council, said on Feb. 1 that Russia's noncompliance with New START "threatens the viability of U.S.-Russian nuclear arms control moving forward." The treaty expires on Feb. 5, 2026, and a successor arms control arrangement does not exist at this time. This has deepened concern among experts that, in three years, the world's two largest nuclear arsenals might go unconstrained for the first time since 1972.
Matt Korda and Hans Kristensen of the Federation of American Scientists estimated on Feb. 7 that, in a scenario with no arms control, Russian and U.S. strategic nuclear forces would approximately double in size "if both countries uploaded their delivery systems to accommodate the maximum number of possible warheads."
"The United States would have more deployable strategic warheads, but Russia would still have a larger total arsenal of operational nuclear weapons, given its sizable stockpile of nonstrategic nuclear warheads, which are not treaty-accountable," they wrote.
In addition, the U.S. report noted a concern, rather than a determination of noncompliance, with Russian adherence to the treaty's central limit of no more than 1,550 deployed strategic nuclear warheads.
"The continued lack of U.S. inspection activities in Russia poses a threat to the U.S. ability to adequately verify Russian compliance with the treaty limit on deployed warheads," the report said. It added, however, that Russia likely remained under the New START warhead limit at the end of 2022.
New START requires Moscow and Washington to exchange data on their strategic nuclear arsenals twice a year. Until now, despite the disputes, the two countries have expressed their ongoing adherence to the treaty's central limits, data exchanges, and notifications. But Putin's decision to suspend the treaty will halt the data exchanges and prompt further concern about the number of Russian strategic warheads.
The U.S. report determined that, overall, Russia's noncompliance with the treaty does not threaten U.S. national security interests and that there does not exist "a strategic imbalance" between the world's two largest nuclear weapons possessors.
The Biden administration has not said whether that assessment has changed in light of Russia's suspension of the treaty, but Blinken stressed on Feb. 21 that "We'll be watching carefully to see what Russia actually does."
Republican members of Congress criticized Russia for violating the treaty and the Biden administration for "naively" agreeing to the treaty's extension in 2021.
"This episode…highlights why we must continue to modernize our existing nuclear deterrent and adapt our future forces to meet the dual threats of Russia's increasing aggression and China's massive nuclear buildup," according to a Jan. 31 statement by four Republican lawmakers—House Armed Services Committee Chairman Mike Rogers (Ala.), Senate Armed Services Committee ranking member Roger Wicker (Miss.), Rep. Doug Lamborn (Colo.), and Sen. Deb Fischer (Neb.).
Meanwhile, three Democratic senators—Senate Foreign Relations Committee Chairman Bob Menendez (N.J.), Senate Armed Services Committee Chairman Jack Reed (R.I.), and Senate Intelligence Committee Chairman Mark Warner (Va.)—responded to the U.S. assessment by highlighting their past support for Russian-U.S. nuclear arms control.
In a Feb. 1 statement, the trio also warned that "compliance with New START…obligations will be critical to Senate consideration of any future strategic arms control treaty with Moscow."