December 2021
Members of Congress are urging the Biden administration to waive potential sanctions on India, considered a key U.S. strategic partner in the competition against China, for purchasing Russian air defense systems.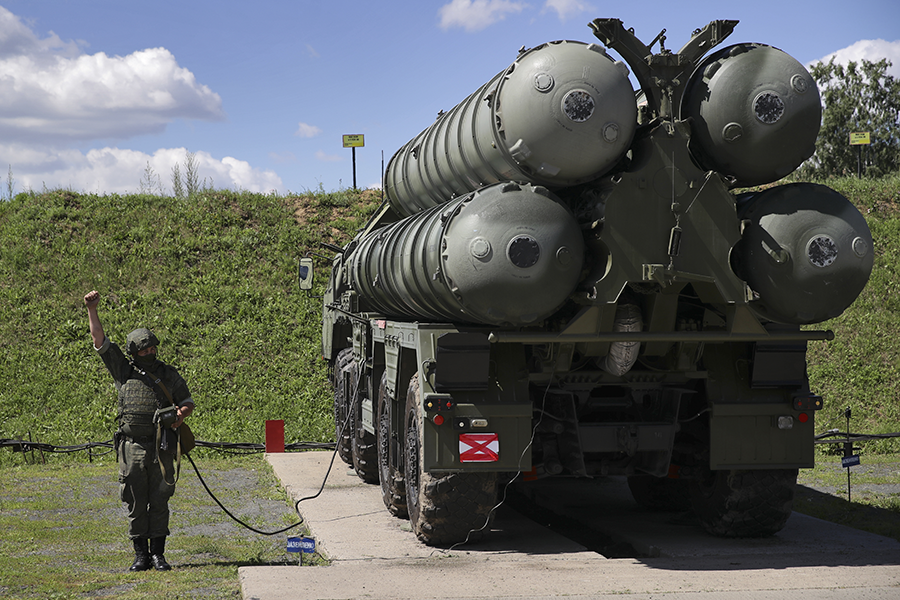 On Oct. 26, Sens. John Cornyn (R-Texas) and Mark Warner (D-Va.) asked President Joe Biden in a letter not to impose the sanctions that are required under Section 231 of the Countering America's Adversaries Through Sanctions Act (CAATSA). The law, signed by President Donald Trump in 2017, imposes sanctions on countries engaging in certain transactions with Iran, North Korea, and Russia.
Cornyn and Warner wrote that waiving the sanctions was a "national security imperative" that would "reinforce India's status as a Major Defense Partner" and "provide another avenue to counter [Chinese] influence in the Indo-Pacific" region.
Three days later, Republican Sens. Ted Cruz (Texas), Todd Young (Ind.), and Roger Marshall (Kan.) introduced a bill that would shield Australia, India, and Japan from CAATSA sanctions as members of the Quadrilateral Security Dialogue. The dialogue, which includes the United States, was established in 2007 to counter China's growing power.
In a statement, Cruz insisted that "now would be exactly the wrong time" for sanctions against India because they would "do nothing except undermin[e] our shared security goals of combatting China's aggression and forcing India to become dependent on Russia."
India agreed to purchase five batteries of S-400 systems, valued at $5.4 billion, from Russia in 2018. (See ACT, November 2018.) Since 1961, Russia has been the largest overall provider of weapons to India.
During a visit to New Delhi in October, U.S. Deputy Secretary of State Wendy Sherman told reporters the United States has "been quite public about any country that decides to use the S-400." She called such purchases "dangerous and not in anybody's security interest."
Under CAATSA, the president must either impose sanctions on offenders or submit a waiver to Congress explaining how sanctions would harm national security. U.S. allies and strategic partners are not exempt. In December 2020, the United States, citing security concerns, imposed CAATSA sanctions on Turkey, a NATO ally, for its S-400 purchases from Russia. (See ACT, January/February 2018.) Turkish President Recep Tayyip Erdoğan said in September that Turkey has not ruled out buying additional S-400 systems.—WILLIAM OSTERMEYER