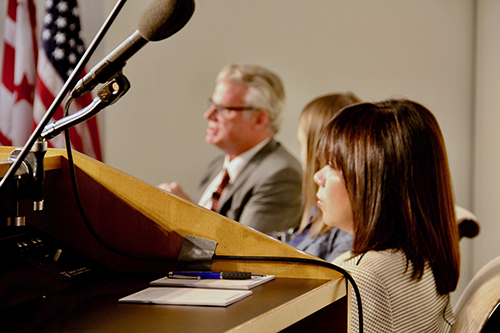 The Nuclear Nonproliferation Treaty at 50:
Strengthening and Reinforcing the Regime
Thursday, April 19, 2018
9:00 a.m. to 3:00 p.m.
Carnegie Endowment for International Peace
1779 Massachusetts Avenue NW, Washington, DC
 
As we approach the 50th anniversary of the landmark nuclear Nonproliferation Treaty (NPT), it is important to stay informed and be engaged about today's nuclear challenges and effective solutions.
The 2018 Arms Control Association Annual Meeting will bring together members and colleagues in the field, journalists, U.S. and international officials, and prominent experts and policymakers to discuss the future of the NPT and today's most important weapons-related security threats.
Topics will include:
new initiatives to strengthen the NPT and avert a new arms race
strategies to overcome the impasse on U.S. and Russian arms control
approaches to uphold and build upon the Iran nuclear deal
practical solutions to the North Korean nuclear crisis
The conference will open with the presentation of the 2017 Arms Control Persons of the Year Award to representatives of the core group of negotiating states on the Treaty for the Prohibition of Nuclear Weapons. 

A complete program will be posted here soon.