Produced 70 years after the creation and first use of nuclear weapons, The Nuclear Requiem investigates the continuing struggle over how to resolve why nuclear weapons continue to exist.
Featuring interviews with leading experts, heads of international agencies, and world leaders, filmmaker Robert Frye and his team have put together a captivating, up-to-date documentary on the realities of living in a nuclear world, the challenges of moving beyond nuclear weapons, and the hard work needed to invest in arms control and nonproliferation.
Arms Control Association leaders are among those interviewed for the film, including executive director Daryl Kimball, nonproliferation policy director Kelsey Davenport, and board member Randy Rydell and incoming Board member and former acting Undersecretary of State for Arms Control and International Security, Thomas Countryman.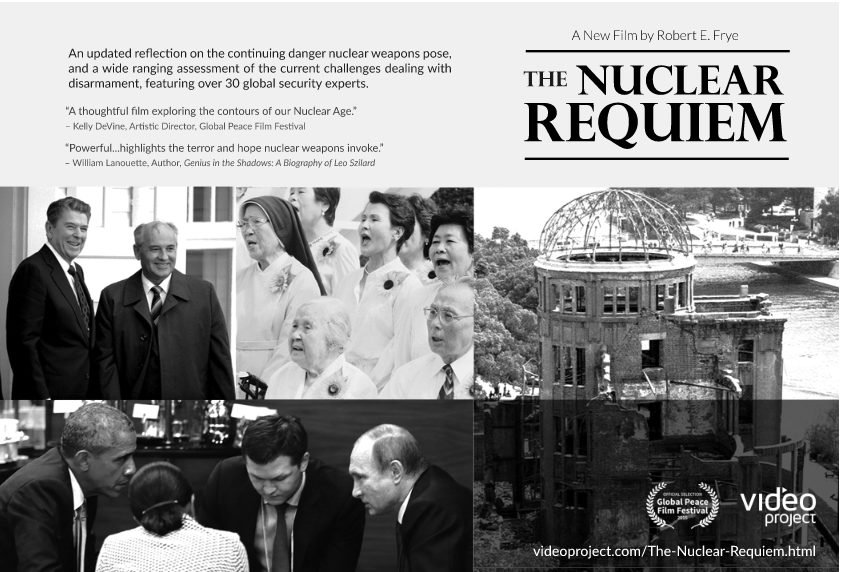 The Nuclear Requiem is airing on local PBS stations. You can also view it in its entirety online through PBS.org.
"The risks are just as enormous and difficult as they were during the Cold War, its just a different kind of threat today," notes Daryl Kimball in the film.
We invite you to get involved by spreading the word about the nuclear danger and supporting the work necessary to advance effective solutions.
Information is influence. Be part of the solution.