July/August 2021
By Hollis Rammer
Leaders of the 30 member countries of NATO expressed concerns about China's expanding influence and emphasized their support for further arms control measures between the United States and Russia during their June 14 summit in Brussels.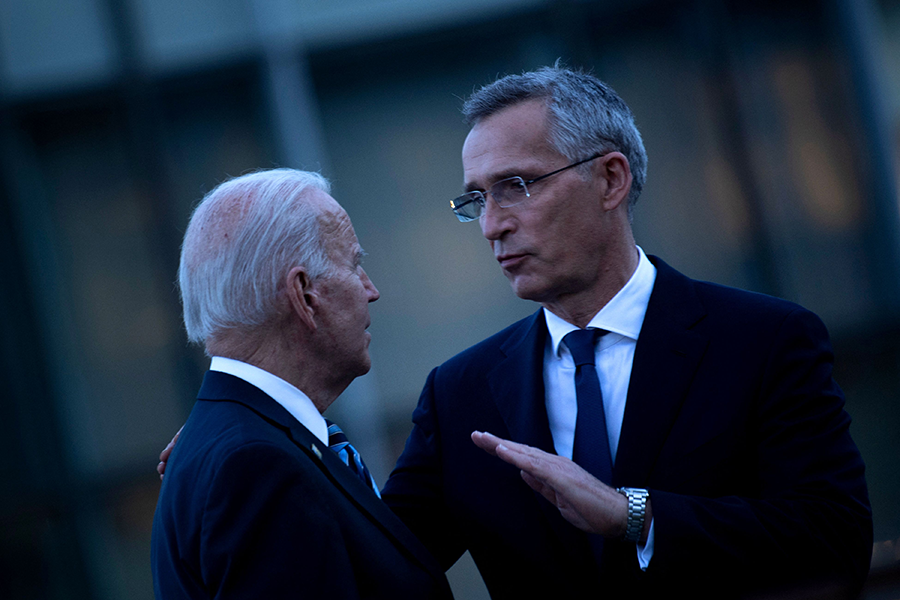 "All leaders agreed that, in an age of global competition, Europe and North America must stand strong together in NATO to defend our values and our interests, especially at a time when authoritarian regimes like Russia and China challenge the rules-based order," said NATO Secretary-General Jens Stoltenberg at the conclusion of the meeting.
The 2021 summit communiqué states that "China's growing influence and international policies can present challenges that we need to address together as an alliance." Although NATO leaders stopped short of declaring China a rival, their commitment to "engage China with a view to defending the security interests of the alliance" represents a shift from previous statements that did not mention China at all.
The communiqué also condemns "Russia's aggressive actions [that] constitute a threat to Euro-Atlantic security" and says NATO "remains clear-eyed about the challenges Russia poses." The document specifically cites concerns about Russia's arsenal of nonstrategic nuclear weapons and deployment of the 9M729, a ground-launched cruise missile that the alliance says is a violation of the 1987 Intermediate-Range Nuclear Forces (INF) Treaty.
In addition, NATO leaders reiterated that the alliance has "no intention to deploy land-based nuclear missiles in Europe." The communiqué repeated NATO's stance that Russian President Vladimir Putin's proposal for a moratorium on missiles formerly banned by the INF Treaty is "not credible and not acceptable." Putin first made the proposal following the U.S. withdrawal from the treaty in 2019 and has since expanded it to include mutual verification measures. (See ACT, January/February and November 2020.)
The NATO document also reaffirmed the alliance's opposition to the Treaty on the Prohibition of Nuclear Weapons, describing it as "inconsistent with the alliance's nuclear deterrence policy" and "at odds with the existing non-proliferation and disarmament architecture." In a change from previous statements, however, the communiqué called on partners to "reflect realistically on the ban treaty's impact on international peace and security," including on the nuclear Nonproliferation Treaty.
In addition, the heads of state reinforced NATO's status as a nuclear alliance, stating that "given the deteriorating security environment in Europe, a credible and united nuclear alliance is essential" and that "as long as nuclear weapons exist, NATO will remain a nuclear alliance."
Prior to the summit, U.S. President Joe Biden met with Stoltenberg to reiterate the U.S. commitment to the alliance, namely Article 5 of the NATO Charter. Article 5 declares that an attack on one member state will be seen as an attack on all and that such an attack will be met with a collective response. This represents a major shift from the rhetoric of U.S. President Donald Trump, who frequently referred to the alliance as "obsolete."