The struggle to address the nuclear and missile threat posed by North Korea has been underway for more than a quarter-century, but public and policymaker attention to the problems has been episodic and often superficial, leading to the emergence of misperceptions and myths about past efforts and current prospects for addressing the threat.
The following is a review of some of the most common myths about past U.S. efforts to address the threat and how the United States and its allies can halt and reverse North Korea's nuclear and missile pursuits in the future.
Myth 1. Diplomacy with North Korea failed in the past
Past negotiations with North Korea are frequently dismissed as a failure, but diplomacy with North Korea has worked in the past to stem its nuclear activities and can work in the future.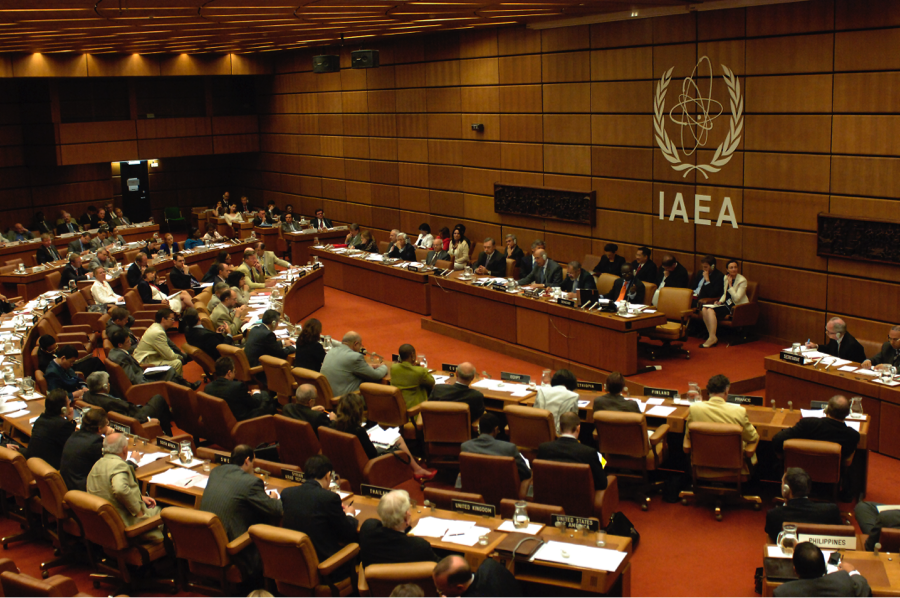 In Aug. 10 remarks, President Donald Trump illustrated the prevalence of this misperception when he claimed that negotiations with North Korea under previous administrations were "weak and ineffective." But in reality, efforts during the Clinton and George W. Bush administrations succeeded in temporarily halting key North Korean nuclear activities – such as production of plutonium - demonstrating that diplomacy with Pyongyang can yield results. 
In 1994, the United States and North Korea negotiated the Agreed Framework, amidst threats from Pyongyang to pull out of the nuclear Nonproliferation Treaty (NPT).  As a result of these negotiations, North Korea remained in the NPT and halted production of plutonium for nuclear weapons from 1994-2003. North Korea also halted activities at its plutonium reprocessing plant in Yongbyon (which separated weapons-grade plutonium from spent fuel) and froze construction of two other reactors, all of which was verified by the International Atomic Energy Agency (IAEA). In return, Pyongyang received fuel oil and multilateral assistance to build proliferation-resistant nuclear reactors, although these were never completed.
Without the freezes on plutonium production and construction achieved by the Agreed Framework, North Korea could have enough plutonium for more than 100 nuclear warheads today (rather than enough for an estimated 25), according to William Perry, secretary of defense for President Bill Clinton. 
The Agreed Framework was put in jeopardy by North Korean ballistic missile testing in the late 1990s but diplomacy was again used to find a solution. Following North Korea's August 1998 flight-test of a long-range Taepo Dong I rocket, Clinton dispatched Perry to undertake a review of U.S. policy and go to Pyongyang. After a series of intense talks, by the year 2000 Perry had secured a preliminary understanding from Pyongyang on a formula that called for North Korea agreeing to give up its long-range missiles, as well as nuclear weapons, in order to pursue the normalization of relations. 
When the George W. Bush administration took office, Secretary of State Colin Powell supported the continuation of the Agreed Framework and pursuit of the broader deal that Perry had outlined with the North Koreans. However, other senior Bush administration officials were dubious of the engagement policy and they abruptly broke off talks with Pyongyang. 
More than a year later, when the U.S. government received preliminary intelligence that North Korea was seeking components for a uranium centrifuge program (which was a violation of the NPT, but not the Agreed Framework, which did not cover uranium), Bush's Undersecretary of State for Arms Control and International Security John Bolton called it "the hammer I had been looking for to shatter the Agreed Framework."
Following the breakdown of the Agreed Framework, the United States, China, Russia, South Korea, and Japan negotiated with North Korea in a multilateral process known as the "Six Party Talks" from 2003-2009, which resulted in North Korea disabling its plutonium reactor and shutting down activities at Yongbyon in 2007. The talks also produced a September 19, 2005 joint statement that committed North Korea to achieve full denuclearization. 
Although the Six Party Talks broke down before the 2005 joint statement on denuclearization was fully realized, North Korea did not resume plutonium production until 2013, another demonstration that diplomacy did work in slowing down its nuclear weapons program.
Recently, U.S. and North Korean diplomats have been meeting in New York to explore the resumption of regular talks on issues of mutual concern. This is encouraging due to the past success of the "New York channel" in laying the groundwork for the U.S.-North Korea Agreed Framework. But progress will require sustained efforts, coordination with U.S. allies, and clear signaling to North Korea. 
Myth 2. North Korea does not want to negotiate
North Korea has sent signals over the past several years that Pyongyang is open to negotiations, but these overtures are often misinterpreted, leading critics of diplomacy to argue that Pyongyang is not interested in talks about its nuclear weapons and missile programs.  
But as Robert Carlin, visiting scholar at Stanford University's Center for International Security and Cooperation and former senior policy advisory at the Korean Peninsula Energy Development Organization, points out, three statements —one from North Korean Foreign Minister Ri Yong Ho at the ASEAN Regional Forum meeting on July 26, 2016, one from Kim Jong Un himself on July 4, and an August 7 official North Korean government statement— all make the same point: unless the U.S. "hostile policy" toward North Korea ends, its nuclear and missile programs are non-negotiable. Carlin's analysis reveals a very different conclusion from the incorrectly reported North Korean position against negotiations, and indicates that there is an opportunity for the United States to engage in diplomacy with North Korea. 
The recent overtures are not the only offers from North Korea to talk:
In 2014, Pyongyang floated a proposal to freeze its missile testing in exchange for a freeze on U.S.-South Korean joint military exercises, but the Obama administration refused to consider the idea. 
In January 2015, North Korea offered again to suspend missile tests in return for a suspension of U.S-South Korean joint military exercises. Washington turned down the offer in less than 24 hours.
In July 2016, North Korea also indicated that the door was open for negotiations on denuclearization of the peninsula. But just a day after the North Korean statement was made, the United States sanctioned Kim Jong Un and other key officials, shutting the door on the opportunity for dialogue.   
Myth 3. A preventive U.S. military strike can denuclearize North Korea
Some U.S. officials and experts argue that the use of military force is an effective way to neutralize the North Korean nuclear and missile threat, but such an attack is unlikely to succeed and highly likely to lead to a broader conflict with devastating consequences. 
Despite the ramifications of a strike, statements from some U.S. officials suggest that this is an option under consideration. Trump tweeted on August 11 that "military solutions are now fully in place, locked and loaded, should North Korea act unwisely" and Senator Lindsey Graham (R-S.C.) suggested that "destroy[ing]... North Korea itself" as an option to denuclearize the country in an August 1 interview. 
In reality, the United States is not able to destroy North Korea's nuclear capability with a simple preventative strike. As General Wesley Clark, former NATO supreme allied commander, wrote on August 10, "there is no military option short of general warfare in Korea – with the likelihood of millions of casualties – that could eliminate [the North's] nuclear and missile capabilities."  
Jeffrey Lewis, director of the East Asia Nonproliferation Program for the James Martin Center for Nonproliferation Studies, went even further. "There is no credible military option," he wrote August 9. "North Korea has some unknown number of nuclear-armed missiles, maybe 60, including ones that can reach the United States; do you really think U.S. strikes could get all of them?"
In addition, a preventive strike would be illegal under international law and would have drastic humanitarian consequences. The potential military conflict between North Korea and the United States that would likely ensue from a U.S. preventive strike could kill hundreds of thousands of people, and perhaps millions if nuclear weapons are used. Even if the conflict did not provoke a North Korean nuclear counterattack, North Korea has conventional artillery and chemical weapons that could have a devastating impact on South Korea. 
Joseph Dunford, chairman of the Joint Chiefs of Staff, characterized military options against North Korea as "horrific," and on August 9, former National Security Advisor Susan Rice called a preventive war "foolish and catastrophic." 
Given the untenable nature of a preventive strike, the United States must engage with North Korea diplomatically and seek a peaceful solution, as it has successfully done in the past, to halt and eventually roll back its nuclear program. 
Myth 4.  Sanctions alone will push North Korea to agree to denuclearize
While sanctions are a useful tool to increase pressure on North Korea, additional pressure without increased engagement will do little to curb North Korea's nuclear program. In order to be effective, sanctions must be coupled with a clear U.S. commitment to talks designed to achieve denuclearization of the Korean peninsula and a peace regime on the peninsula.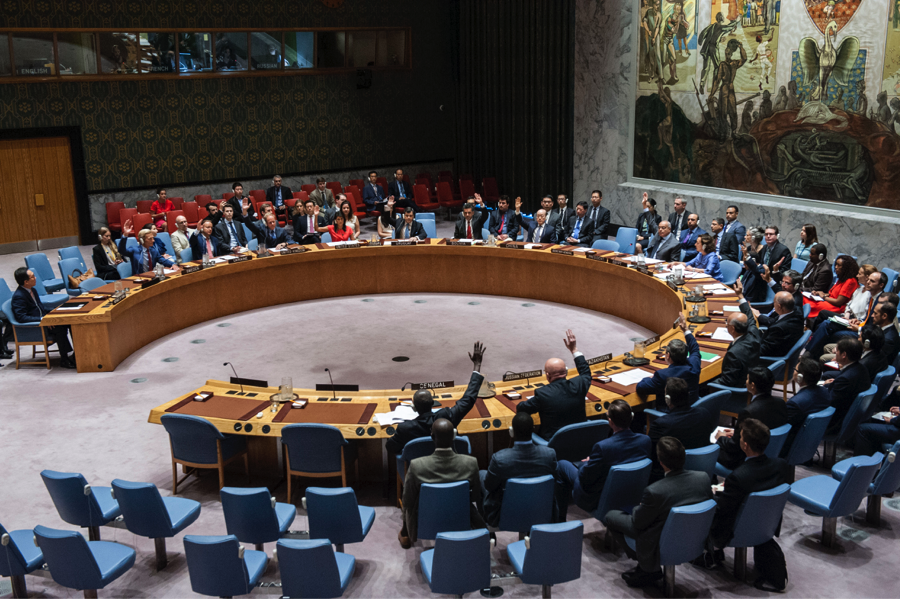 The UN Security Council has issued seven resolutions since 2006 condemning North Korean nuclear and missile development and imposing sanctions on North Korea. The most recent UN Security Council resolution (UNSC 2371) passed unanimously August 5 and may reduce North Korean revenue by one-third.  In spite of sanctions imposed dating back to 2006, North Korea has accelerated its missile development and conducted five nuclear weapons tests. 
If sanctions on Pyongyang are to be effective they also must be better enforced. North Korea continues to evade sanctions imposed on them, using techniques that are "increasing in scale, scope and sophistication" according to a February 2017 UN Panel of Experts report. China can play a key role in improving sanctions enforcement, as North Korea uses Chinese agents and front companies as one method to evade sanctions.
In order to reach an agreement and denuclearize North Korea, the United States must take other steps toward negotiations to complement heightened sanctions, such as sending an envoy to convey a coordinated U.S. position on negotiations to North Korea and rolling back escalatory rhetoric on preventative strikes. 
Myth 5. China can apply pressure that forces North Korea to denuclearize 
While China has an integral role to play in resolving the North Korean nuclear crisis, through support for talks and sanctions enforcement, Beijing alone is not going to compel Pyongyang to the negotiating table, let alone convince North Korea's leaders to give up what they see as a valuable nuclear deterrent. 
Rather than outsourcing the North Korea problem to China, the United States must instead must coordinate with China on better sanctions enforcement and an effective strategy for resuming talks that halt and later reverse North Korea's nuclear and missile pursuits.
China has expressed support for collective diplomatic efforts in the past. In a July 4 joint statement with the Russian foreign ministry, the Chinese foreign ministry "call[ed] on the international community to adopt collective measures to settle the situation peacefully through dialogue and consultations." That statement also expressed support for a 'freeze for freeze' proposal, in which North Korea halts nuclear and missile testing in return for a rollback of "large-scale" U.S.-South Korean joint military exercises. 
Given that North Korea poses a direct threat to the United States, it should play an active role in the disruption of the threat, instead of delegating the responsibility to others. China has different interests in the region than the United States, and the United States should ensure that its interests are best represented in negotiations with North Korea.