Door to Diplomacy Remains Open Despite Missile Tests
The next steps for U.S. diplomacy with North Korea remain unclear after Pyongyang tested several short-range ballistic missiles in early May. Despite the missile tests, South Korea and the United States urged a resumption of dialogue. North Korea, however, has said little about returning to talks since Chairman Kim Jong Un declared in April that he would give the Trump administration until the end of the year to change its approach to negotiations or face a "bleak and very dangerous" situation.
North Korea tested a salvo of rockets May 4 (North Korea time), including a new type of solid-fueled short-range ballistic missile that has not been launched before. This was North Korea's first ballistic missile test since November 2017.
On May 9, North Korea conducted another drill that included two short-range ballistic missiles, likely the same missile tested May 4. The Department of Defense confirmed that it tracked the missiles and estimated the range at about 300-400 kilometers. Analysts observed that the new short-range system resembles the Russian Iskander missile, which has a range of about 280 kilometers and can evade missile defense systems, in part due to its in-flight maneuverability.
"The purpose of the drill was to estimate and inspect the operating ability and the accuracy of striking duty performance of large-caliber long-range multiple rocket launchers and tactical guided weapons," North Korea's state-run Korean Central News Agency (KCNA) reported. Kim observed the test, and according to KCNA, expressed "great satisfaction" with the drill.
North Korea may be developing the new missile system in response to the U.S. deployment of the THAAD theater ballistic missile defense system in South Korea in 2017. North Korea condemned a recent South Korean military training on THAAD in a May 10 commentary in Rodon Sinmum, calling the drill a "military provocation" and demanding Washington cease such "acts of hostility."
The United States and South Korea continued to encourage the resumption of negotiations following North Korea's tests, noting that the short-range missile launches did not violate North Korea's commitment in April 2018 not to test long-range ballistic missiles.
U.S. President Donald Trump said in an interview with Politico May 10 that he did not think the missile launches represented a "breach of trust." Trump said that he knows North Korea wants to negotiate, but Pyongyang may not be ready to resume talks right now.
U.S. Secretary of State Mike Pompeo emphasized that the missile tests did not represent a threat to the United States, South Korea or Japan." We still believe that there is an opportunity to get a negotiated outcome where we get fully verified denuclearization," Pompeo told ABC's This Week May 5.
South Korean President Moon Jae-in said May 9 that the launches did not break the Panmunjom agreement between North and South Korea. He said that while the tests were an expression of "discontent" from North Korea, Pyongyang was" being very careful not to disrupt the atmosphere for talks."
Trump is expected to travel to Seoul in late-June to meet with Moon following the G-20 Summit in Osaka, Japan.—ALICIA SANDERS-ZAKRE, research assistant, and KELSEY DAVENPORT, director for nonproliferation policy
---
U.S. Special Representative for North Korea Stephen Biegun met with South Korean officials in Seoul May 9-10. Biegun discussed the recent missile tests with South Korean Foreign Minister Kang Kyung-wha and reportedly said that the United States is keeping the "door open for North Korea to return to negotiations" but expressed concern that the missile tests would undermine inter-Korean efforts to alleviate tensions.
The standing U.S.-South Korean working group on North Korea also met during Biegun's trip to Seoul and discussed steps to advance denuclearization and peacebuilding on the Korean peninsula. It appears that South Korea shared plans to allow business owners to visit the Kaesong Industrial Complex with Biegun during the working group meeting. A spokesperson for the Ministry of Unification said that the United States "fully understands" South Korea's decision to allow the visit.
Biegun's visit followed a May 7 phone call between Trump and Moon discussing the missile tests. At that time, Trump reportedly said that the United States would support South Korea's decision to send humanitarian aid to North Korea, which is suffering its most severe drought since 1917. South Korea's Ministry of Unification announced that Seoul will provide $8 million in humanitarian aid to North Korea. The aid will be administered through the World Food Program and UNICEF.
---
Leaders Continue to Seek Meetings with North Korea
As North Korean-U.S. negotiations remain stalled following a disappointing second Trump-Kim summit in Hanoi, other state leaders continue to seek high-level meetings with North Korea.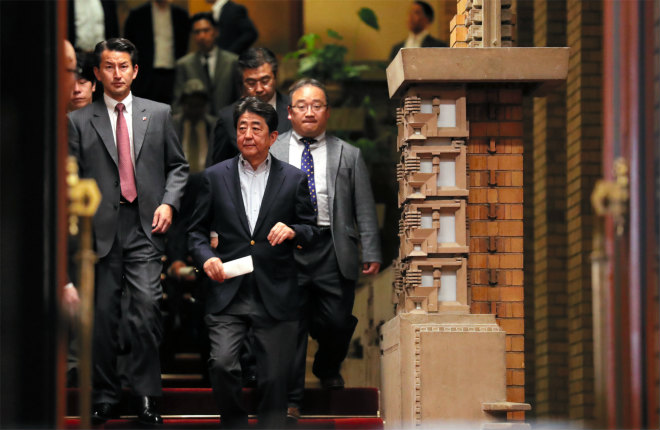 North and South Korea have begun preparations for a fourth summit meeting between Moon and Kim, according to a May 16 statement from Moon's office. The statement did not provide any details on the timing or location of the meeting, saying only that "discussions are taking place."
Japanese Prime Minister Shinzo Abe is seeking a summit with Kim. On May 6, Abe announced that he would be willing to meet with Kim without preconditions. Iranian Foreign Minister Javad Zarif is also reportedly planning to visit North Korea.
Kim and Russian President Vladimir Putin met for the first time April 25 in Vladivostok, Russia. In remarks to the press following the Kim-Putin summit, Putin emphasized that North Korea needs "guarantees of its security" for denuclearization to proceed. Putin expressed his support for the US-North Korean negotiations and said he hoped the meeting with Kim would make clear "what Russia can do to support this positive process." The one-on-one talks lasted over an hour and were followed by expanded meetings of both delegations.
Russian Foreign Minister Sergey Lavrov reiterated the need for security guarantees for North Korea following a meeting with Pompeo in Sochi May 14. Pompeo said the United States and Russia "agree on the goal of the denuclearization, and we'll continue to discuss it," at the joint news conference with Lavrov May 14.
---
North Korea Criticizes U.S. Negotiating Team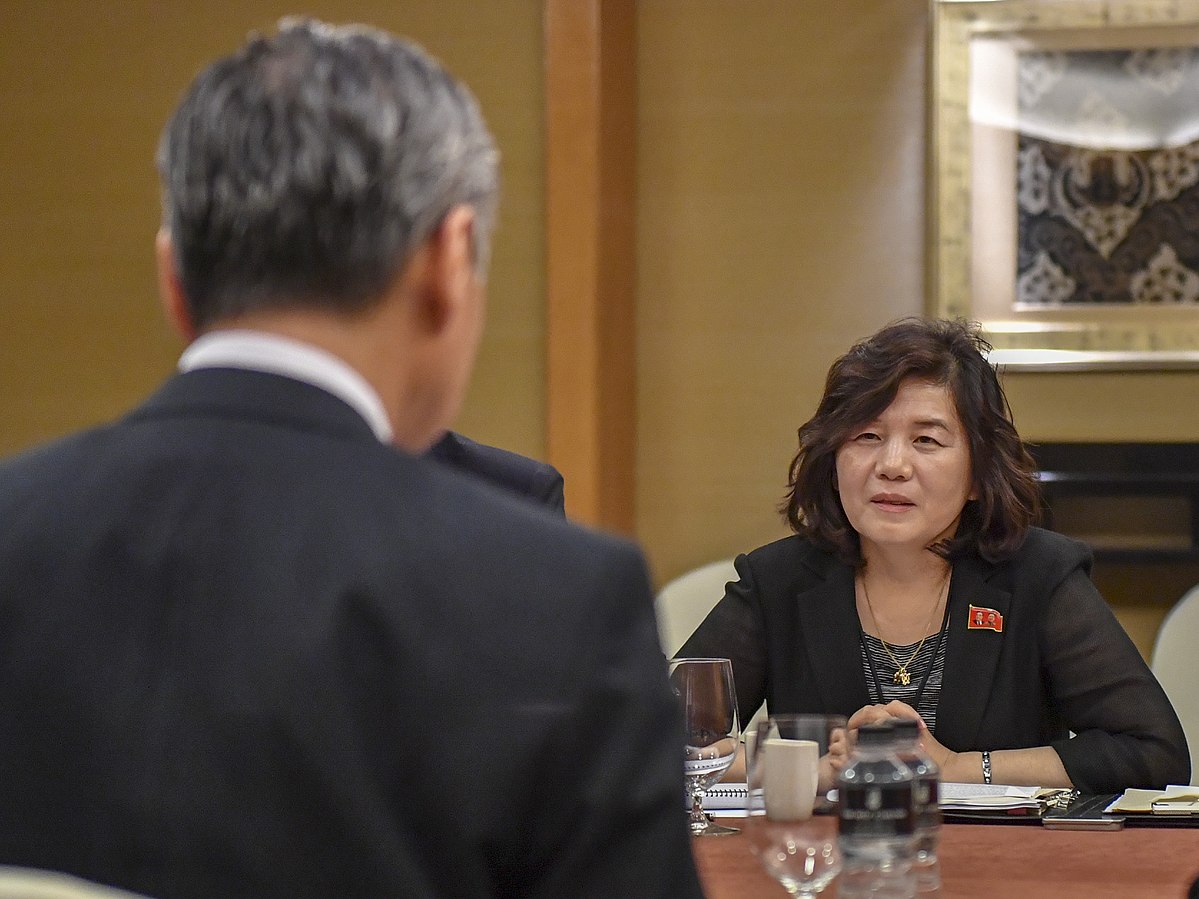 While Kim continues to praise Trump and has expressed willingness to meet for a third summit if Washington changes its negotiating approach, North Korea has issued pointed criticisms of National Security Advisor John Bolton and Pompeo, both of whom attended the second Trump-Kim summit Feb. 27-28 in Hanoi.
"[W]e have never expected that adviser Bolton would ever make a reasonable remark," North Korea's First Vice-Minister of Foreign Affairs Choe Son Hui was quoted by KCNA as saying April 20. "All things considered, his word has no charm in it and he looks dim-sighted to me."
North Korea also requested the removal of Pompeo from the U.S. negotiating team, calling for a "person who is more careful and mature in communicating with us," in remarks attributed to Kwon Jong Gun, director general of the Department of American Affairs at North Korea's Foreign Affairs Ministry by KCNA April 18.
The comments have been widely interpreted as an expression of frustration over the U.S. negotiating position at the Hanoi summit.
---
Tone Shifts on North Korea at NPT PrepCom
At the 2019 nuclear Nonproliferation Treaty (NPT) Preparatory Committee (PrepCom) meeting at the United Nations April 29-May 10, dozens of states condemned North Korea's nuclear weapons and missile programs and encouraged North Korea to work toward denuclearization.
North Korea declared its withdrawal from the NPT in 2003, although many states argue that Pyongyang did not follow the proper procedure outlined in the treaty and remains a party.
The 2019 meeting represented a shift in tone on North Korea from the 2018 NPT PrepCom when many delegations emphasized their hope for the success of the diplomatic process between North Korea and the United States. While diplomats still welcomed the negotiations, many noted that North Korea has not taken significant steps toward denuclearization following the diplomatic opening and expressed concern about the ongoing threat posed by North Korea's programs.
A joint statement delivered by France on behalf of 70 states May 10 called on North Korea to turn its verbal commitments on denuclearization into action and deplored North Korea's nuclear and missile programs.
China encouraged North Korea and the United States to remain patient in their negotiations and "jointly work out a general roadmap for denuclearization and the establishment of a peace regime." Russia also emphasized the importance of patience with the process, adding that negotiations "must be supported by real practical steps... using compromise-based approaches, with an emphasis on creating an atmosphere of trust."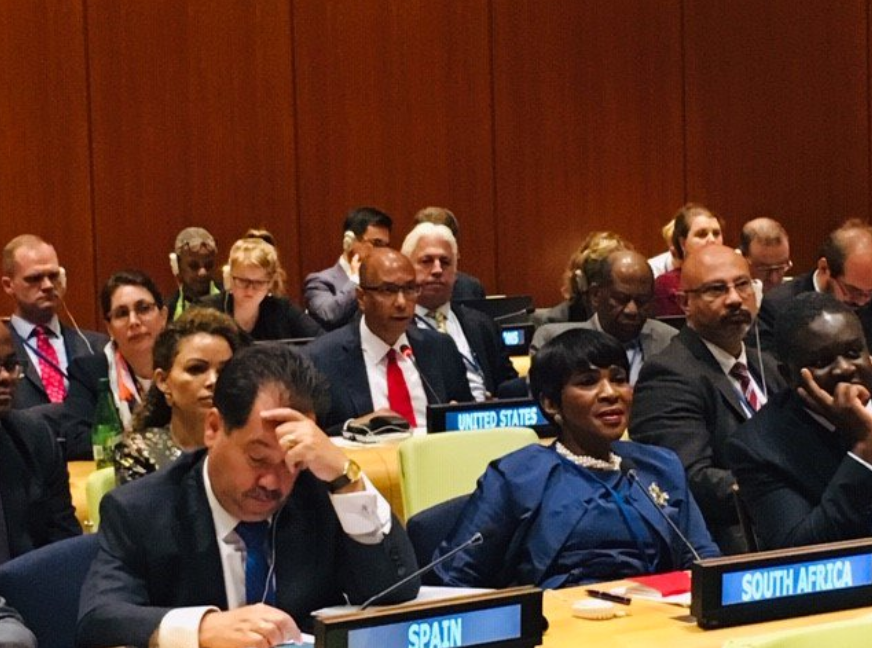 South Korea stated that it looked forward to "encouragement from the international community for our efforts toward a peaceful and diplomatic solution" and that it urged North Korea to work toward denuclearization and "substantial and tangible outcomes."
The United States did not reference North Korea much in its statements. The U.S. representative stated April 29 that "we must resolve the crisis created by North Korea's development of nuclear weapons by ensuring its final and fully-verified denuclearization" in a general debate statement but did not mention North Korea in its statement on the nonproliferation section of the conference.
---
U.S. Seizes North Korean Ship for Sanctions Evasion
The U.S. Department of Justice announced May 9 that it seized a North Korean vessel, the Wise Honest, for violating U.S. and UN sanctions dating back to 2016. The Wise Honest was used for illicit coal and heavy machinery shipments, according to the Justice Department press release. While the U.S. seizure of the vessel took place this year, the ship had been detained since April 2018 for violating sanctions.
U.S. Attorney for the Southern District of New York Geoffrey Berman described the action as "the first-ever seizure of a North Korean cargo vessel for violating international sanctions" and said it "significantly disrupted" Pyongyang's cycle of sanctions evasion.
North Korea condemned the U.S. seizure as an "illegal and atrocious act of robbery" and said that Washington was acting in "complete denial of the basic spirit" of the Singapore summit declaration. North Korea said the United States should "return the vessel without delay" and "deliberate what kind of consequences will be caused by its gangster-like behavior."
The Trump administration has consistently stated that it will enforce all sanctions on North Korea during negotiations. Nothing in the Singapore summit joint statement specifically states that Washington should refrain from sanctions enforcement.
The Justice Department also released a court opinion April 30 from a U.S. judge ordering three Chinese banks to comply with a U.S. investigation into the relationship between a Hong Kong front company and a North Korean entity and their ties to sanctions evasion. The United States has been seeking the documents since December 2017. The judge ordered the banks to produce the records or cooperate with a grand jury investigation. It is not clear if the banks have taken any steps to comply with the judge's ruling.
China consistently criticizes U.S. unilateral sanctions, particularly secondary measures, as an infringement of state sovereignty and the Chinese government has ownership stakes in all three of the banks that are part of the U.S. investigation.
---
Ankit Panda and Vipin Narang, "Why North Korea is Testing Missiles Again," Foreign Affairs, May 16, 2019
Duyeon Kim and Melissa Hanham, "North Korean missiles: Size does not matter," Bulletin of the Atomic Scientists, May 15, 2019
Michael Ellman, "North Korea's Newest Ballistic Missile: A Preliminary Assessment," 38North, May 8, 2019